Megan Thee Stallion Twerking While Lizzo Plays The Flute Is A Must-See
By Lauren Crawford
August 8, 2019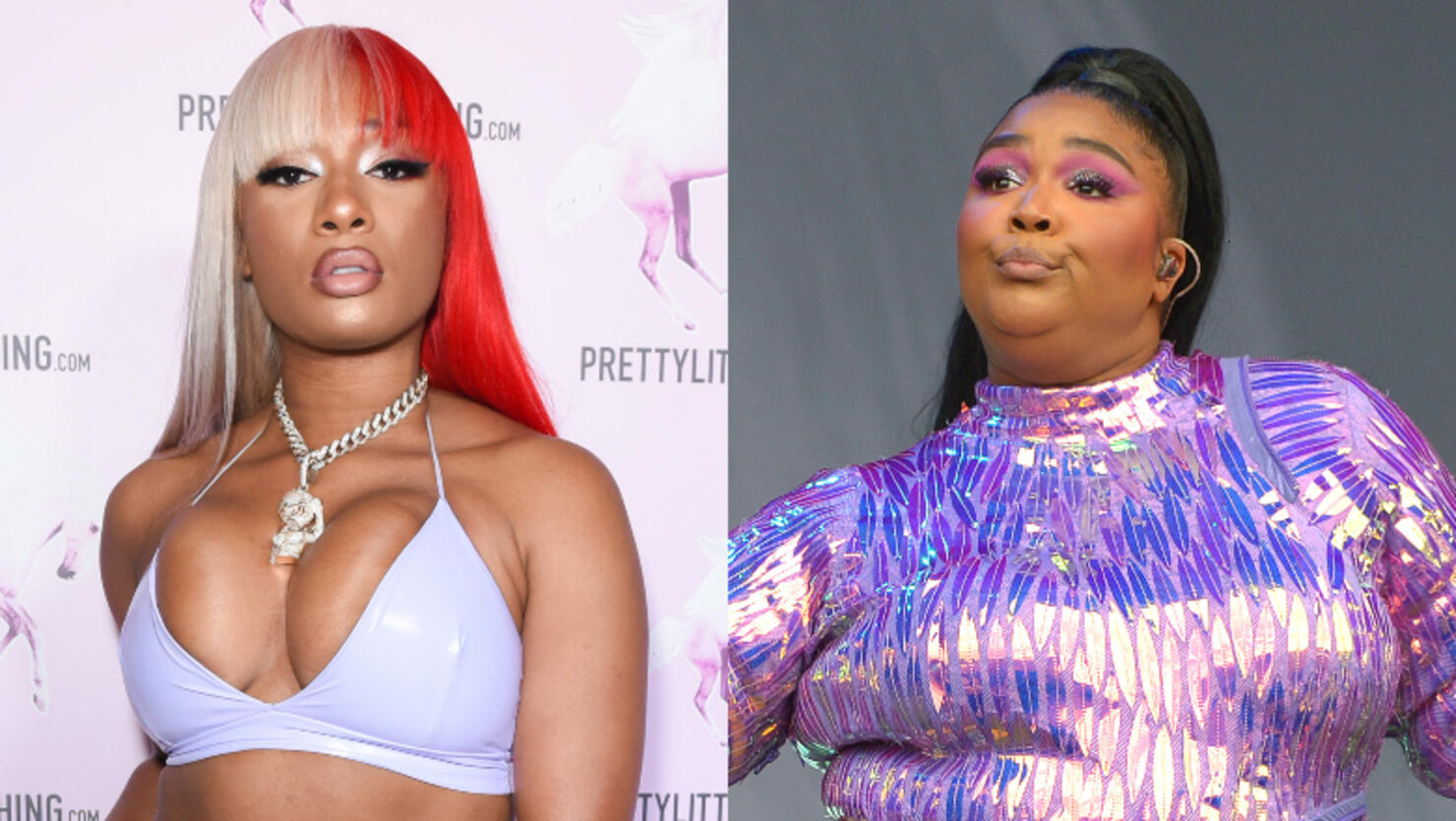 New life goal: get the chance to twerk with Megan Thee Stallion while Lizzo plays "Shake That Monkey" on the flute.
It's still Hot Girl Summer and Meg is still out here gifting us the best videos on the Internet. For her latest celebrity link-up, the "Cash Sh*t" rapper (and Texas Southern University student) let Lizzo drive the boat (for those who don't know, it's when Meg pours alcohol directly into the mouths of her industry peers) and then gave us the twerk-flute collab we didn't know we need.
"South little mermaid 😂," Hot Girl Meg captioned a video of her twerking while Lizzo played Too $hort's great booty-shaking anthem on the flute. The "Truth Hurts" singer also shared the hilarious clip on her Instagram, captioning her post, "When Ariel, Ursula and Nala link up @beyonce @theestallion."
It's been quite the year for the two Houston-natives. Meg has not only owned Summer 2019 with her music — she dropped her highly successful third mixtape Fever in May— but also with the creation of Hot Girl Summer. As fans know, Queen of the Hotties, Meg, started the movement that has swept the Internet by deeming the months of June, July, and August as the time for "a Hot Girl" to be "unapologetically" themselves by "having fun, being confident, living YOUR truth, being the life of the party etc."
Lizzo has also had a break-out year with the rise of her single "Truth Hurts" and her album, Cuz I Love You. In addition to her success on the charts, Lizzo was also cast in the highly anticipated film Hustlers, starring alongside Jennifer Lopez and Cardi B.
Now all we need is musical collab from the Texas divas and Hot Girl Summer will be complete.
Photo: Getty Images