Morgan Wallen And Diplo Team Up For New Country-EDM Song, 'Heartless'
By Blake Taylor
August 16, 2019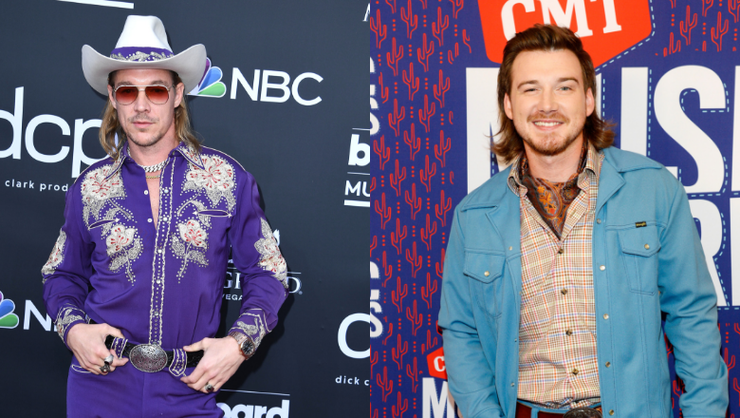 Morgan Wallen and the electronic DJ/producer, Diplo just dropped the much-anticipated collaboration called "Heartless." The project is released under the producer's real name, Thomas Wesley.
The song is a mix of both electronic and country music with lyrics painting a picture of a one-sided relationship. This is the kind of relationship where one person puts in much more effort than the other, coming off as cold-hearted, hence the title of the track, "Heartless."
"But why you gotta be so heartless / I know you think it's harmless / You're tearing me apart and / Girl, the hardest part is / You're so high on attention / You're taking miles for inches / Leave me in the darkness / Never finished what we started / Girl, why you gotta be so heartless / Why you gotta be so heartless," Wallen sings in the chorus.
Wesley's country-kick started earlier this year when he released a song called "So Long" featuring Cam. They debuted the song at the 2019 Stagecoach Festival, which also marked Wesley's first country event.
In addition to his country music endeavors, Wesley has also been working with supergroup LSD, with Sia and Labrinth and Silk City, with producer Mark Ronson.
Wallen is currently out on the road for Florida Georgia Line's "Can't Say I Ain't Country Tour." Other special guests on the tour include the country music duo, Dan + Shay, Canaan Smith, and Hardy. Wallen's "Chasin' You" is the fourth single he's released off his 2019 If I Know Me record.
Checkout Diplo and Wallen's new collaboration, "Heartless" below.
Chat About Morgan Wallen And Diplo Team Up For New Country-EDM Song, 'Heartless'