Taylor Swift Reveals 'Lover' Song Names One Week Before Album Release
By Lindsey Smith
August 16, 2019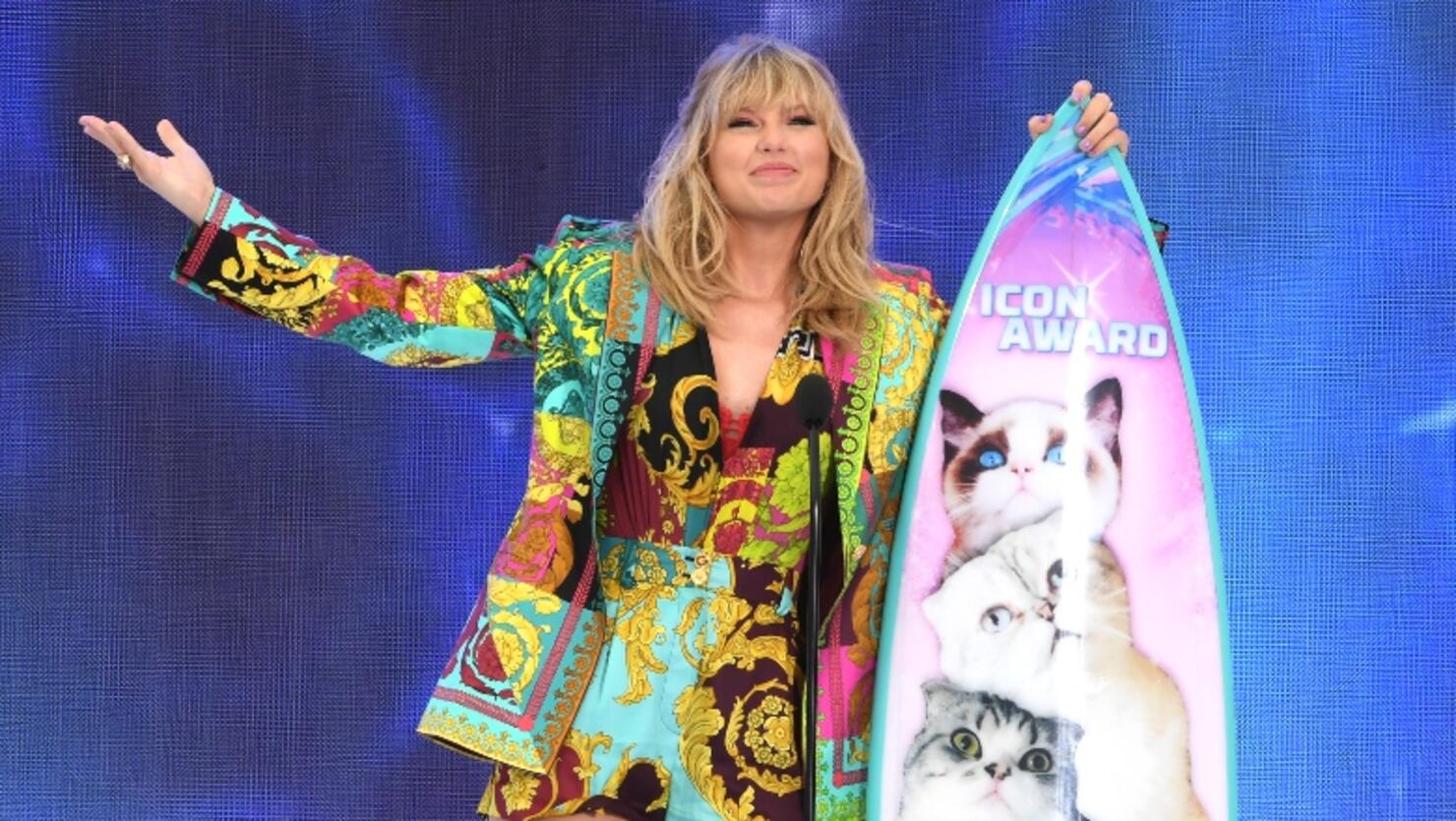 THIS. IS. NOT. A DRILL! WE HAVE THE LOVER TRACKLIST!
Swifties are feeling whiplash right about now because Taylor Swift came outta nowhere with the song titles to her album.
She will be releasing her seventh studio album, Lover, next Friday (August 23) but she ever so graciously gave fans the 18-song tracklist a week before release today (August 16). Everyone say, "Thank you, Taylor Swift!"
The tracklist reveals one other collab on the album, track 12 "Soon You'll Get Better" featuring Dixie Chicks. Many fans have speculated that this song is for Swift's mom Andrea and her battle with cancer as the Dixie Chicks are her favorite band. 
It's been expected since April that the country trio would find their way on the album after a portrait of the women were in the music video for Swift's first single and only other collab, "ME!" featuring Brendon Urie of Panic! At The Disco.
At midnight, Swift debuted the title track off the album and it's a beautifully-crafted love song that is no doubt dedicated to her own lover, British actor Joe Alwyn. So far, fans have been given "Lover," "The Archer," "You Need To Calm Down," and "ME!"
Swift recently told fans that she will be dropping the video for "Lover" next week as well as giving some new details about the album and her Stella McCartney collaboration before the album comes out.
Lover tracklist:
I Forgot That You Existed
Cruel Summer
Lover
The Man
The Archer
I Think He Knows
Miss Americana & The Heartbreak Prince
Paper Rings
Cornelia Street
Death By A Thousand Cuts
London Boy
Soon You'll Get Better (Featuring Dixie Chicks)
False God
You Need To Calm Down
Afterglow
ME! (Featuring Brendon Urie)
It's Nice To Have A Friend
Daylight