Jay-Z To Reportedly Get 'Significant Ownership' Of NFL Team
By Regina Star
August 17, 2019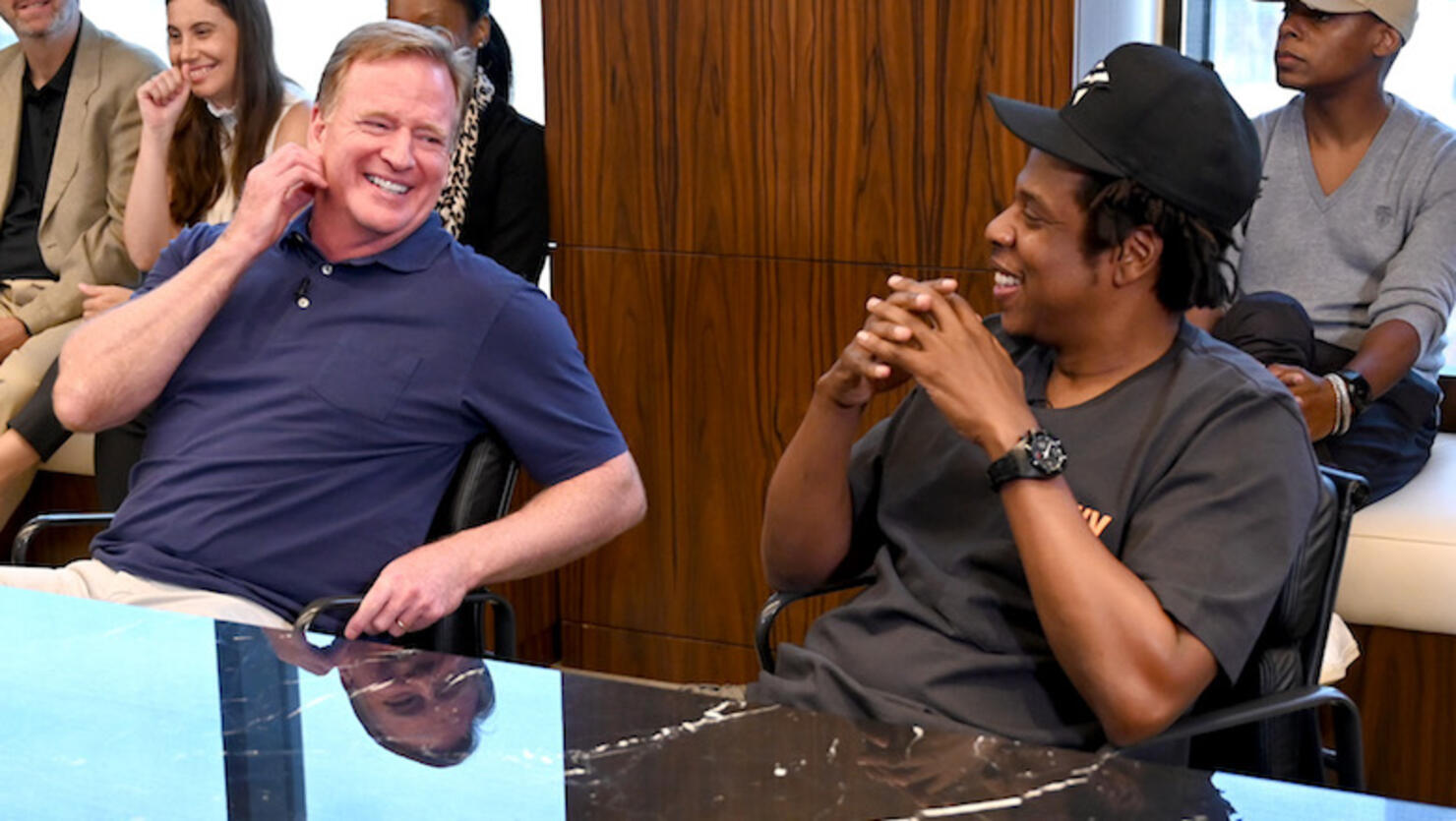 Jay-Z might make NFL history with his latest business move.
According to TMZ, the rapper is reportedly in talks to acquire "significant ownership interest" of a team in the National Football League, making him the first African-American person to be an owner in the league's history. "Because he's a huge fan, already has a sports business and wants to continue to be a change agent for the NFL," the site adds, Hova would be more than down to become a partial owner — and it's happening sooner than we know it.
Sources close to the rapper with direct knowledge also told TMZ the 49-year-old will, indeed, have majority ownership in an NFL team. While no details have been spilled as far as which team, it's said "to happen in the near future." Even so, don't expect Jigga to be managing his players, as insiders clarified: "Jay is not an NFL agent and does not take part in the operations of the NFL players in Roc Nation."
This is the latest advancement to come from the entertainer's multi-tiered partnership with the NFL announced earlier this week. As previously reported, the league struck a deal with Jay and Roc Nation to serve as the organization's "live music entertainment strategist."
In a press conference following the partnership announcement, the music exec, who once stood in solidarity with Colin Kaepernick's kneeling protests against the NFL, drew ire and disappointment from celebrities and fans alike over his deal and the comments he made about the movement. "I think we've moved past kneeling. I think it's time to go into actionable items," he said. "I don't want people to stop protesting at all. Kneeling is a form of protest. I support protests across the board. We need to bring light to the issue and I think everyone knows what the issue is. We're done with that."
Photo: Getty Images