No One Can Tell If This Guy Is Petting A Rabbit Or A Bird
By Dave Basner
June 6, 2020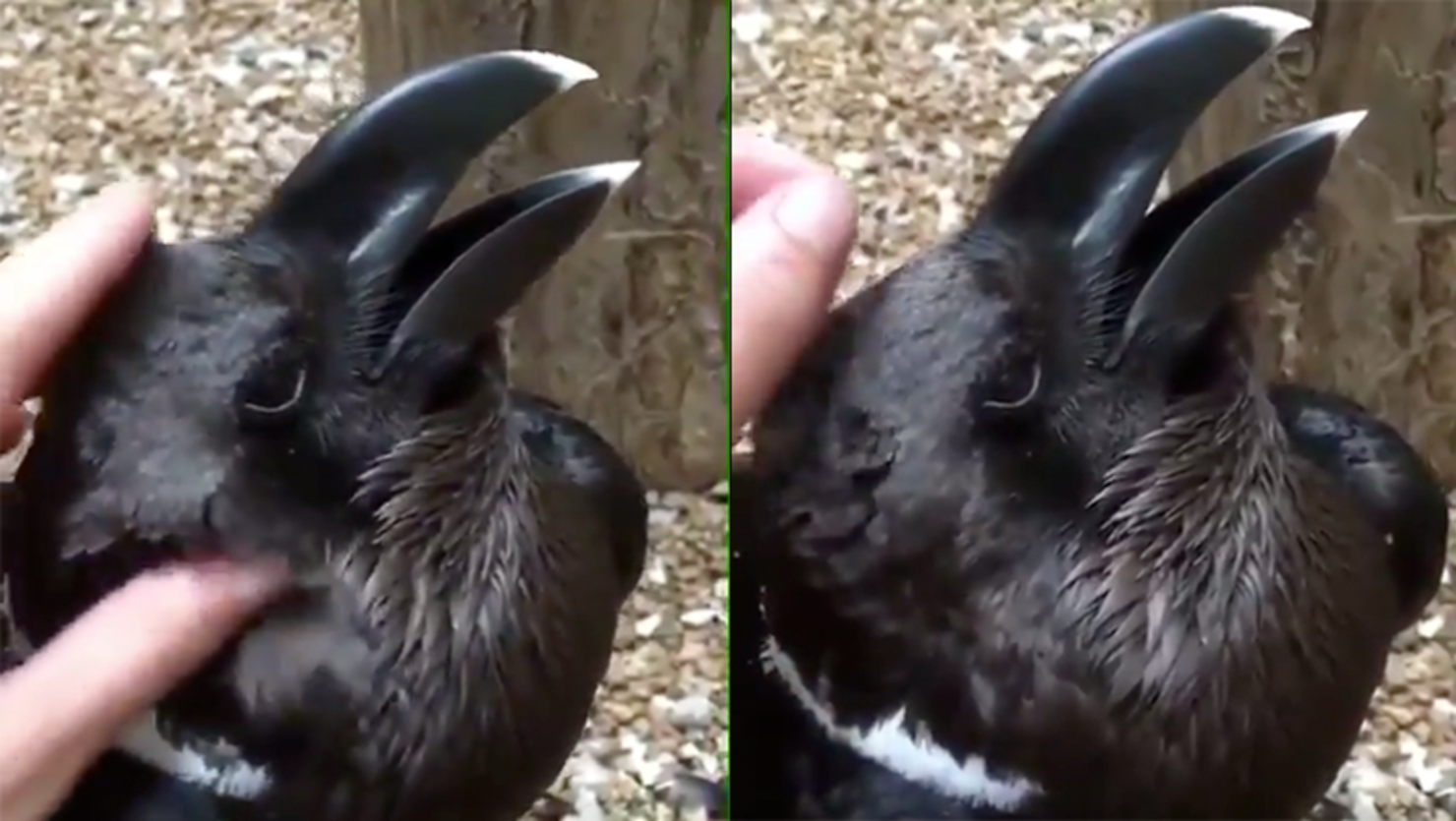 If you're reading this, chances are you graduated from kindergarten. Even if you didn't, it's pretty likely that you can tell the difference between a rabbit, which is an adorable, burrowing, plant-eating, ground-living mammal with long ears and a short tail, and a bird, a feathered, egg-laying, winged creature with a beak that is able to fly. However, an optical illusion is now making the rounds that proves you might not be as able to distinguish the two animals as you thought.
It's a video of a man petting the nose of a cute bunny... or is it the back of the head of a bird with a slightly open beak?
Podcaster Dan Quintana initially posted the mind-bending video on Twitter, captioning it, "Rabbits love getting stroked on their nose." Since then, a debate has been raging on Twitter and some of the responses have been amazing:
While Twitter seemed to be pretty split over if it was a rabbit or a bird, there is an answer: it's a white-necked raven that the man is petting.