Paul McCartney Spotted Placing Coins On LIRR To Make Guitar Picks
By Andrew Magnotta @AndrewMagnotta
August 20, 2019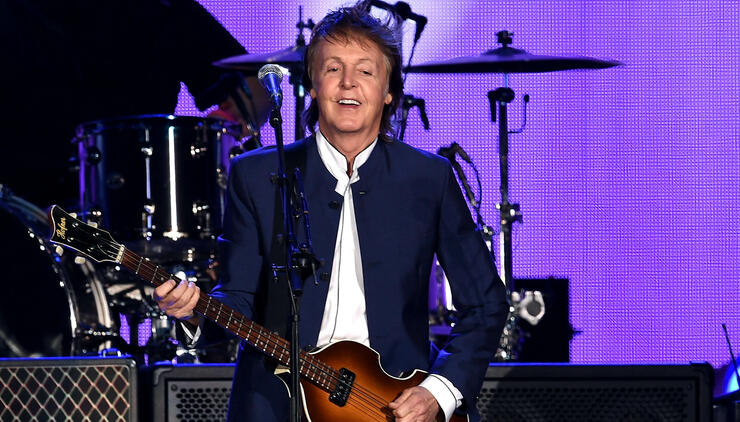 Of all the places you wouldn't expect to see Paul McCartney, hanging out by railroad tracks on Long Island, New York, is probably on top of the list.
The legendary Beatles bassist was recently photographed leaving coins on LIRR tracks near his home on the island, then returning to collect them after the trains had gone through.
It's believed McCartney uses the flattened pennies as guitar picks.
"Normally it's kids who leave coins on the track, not a grandad," one onlooker told The Mirror. "It was only when he returned did the penny drop — perfect plectrums."
See the photos here.
The Knight of the Order of the British Empire isn't the only member of the U.K.'s rock royalty to use coins for plectrums. Queen guitarist Brian May famously uses sixpence coins as a makeshift guitar pick.
The Mirror notes that it is against U.S. law to deface currency. Macca is probably going to be okay, though.
McCartney recently became one of the 10 highest-earning performers in music history when the North American leg of his recent Freshen Up tour concluded.
The Rock and Roll Hall of Famer's last solo album was 2018's train-inspired Egypt Station LP. Whether he's using his new guitar picks to write more new songs or relearn old ones remains to be seen. McCartney next project is reportedly to create the musical score for the It's A Wonderful Life theatrical production.
Photo: Getty Images