Taylor Swift Reveals Unreleased Song Lyrics In Stella McCartney Collab
By Lindsey Smith
August 20, 2019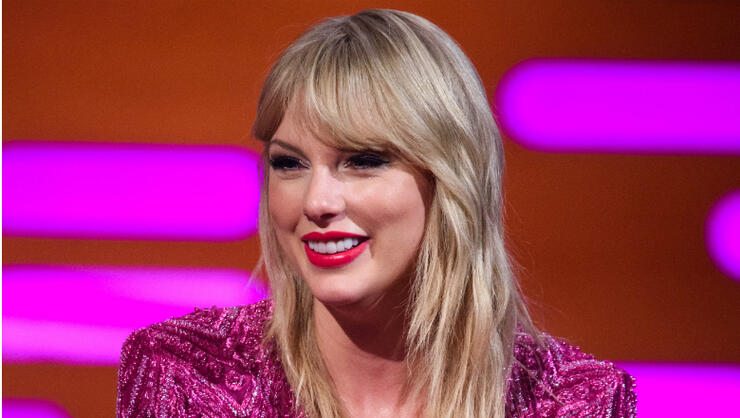 I AM NOT CALM!
Taylor Swift has been preparing to drop her seventh studio album, Lover, this Friday (August 23) and recently has been surprising fans with all sorts of fun things leading up to the release.
Her newest drop is the long-awaited clothing collaboration with fashion designer Stella McCartney. On Tuesday (August 20), without ANY NOTICE Swift's web store updated with over dozens of photos of the new items. 
The items are a colorful array of tie-dye, spray paint and yes, even a few appearances by her new cat Benjamin Button. There is a bomber jacket, a hat, long and short sleeve T-shirts, a tote bag, and a hoodie. Many of the items feature all the song names from Lover as well.
One other HUGE surprise in the new collection are lyrics from unreleased songs including "Summer's a knife" and "Like a Tennessee Stella McCartney." I don't know about you but I need to know which songs these are from! You can check out the whole collection here.
Currently, there are no prices listed on the collection but they will be coming soon. Swift also set up a limited pop-up shop for the Stella McCartney collaboration in NYC which will run on album release day through Sunday, August 25.
If that wasn't enough Taylor Swift for your liking, fans can tune in to hear Taylor talk about all things Lover on Friday, August 23rd at 8pm ET/5pm PT on iHeartRadio Pop, Hot AC and AC stations, as well as on Taylor Swift: Lover Radio on the iHeartRadio app. And in case you missed anything, Swifties can hear the special on Taylor Swift: Lover Radio every 30 minutes, all weekend long.
Chat About Taylor Swift Reveals Unreleased Song Lyrics In Stella McCartney Collab