Angels & Airwaves Detail Unrequited Teenage Love In 'Rebel Girl' Video
By Katrina Nattress
August 23, 2019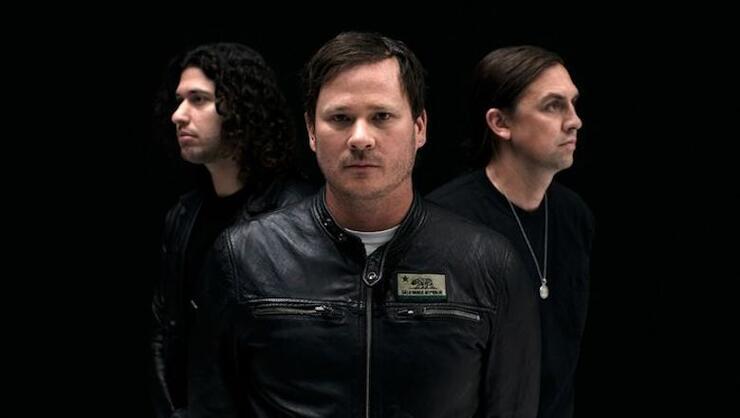 When you're a teenager, nothing is more heartbreaking than unrequited love, and that's exactly what Angels & Airwaves explore in their video for "Rebel Girl." The visuals feature a boy who is deep in the friend zone with a girl who thinks she's out of his league (but considers him her best friend and will happily let him do her homework). He watches her get ready for a date while doing her schoolwork for her, and while she's out with a boy who rides a motorcycle he decides to read her diary, only to find information he doesn't want to see. Naturally, he doesn't take it well and chaos ensues.
"'Rebel Girl' is a space-age love song that combines my enduring obsession for New Wave, pop punk and anthemic rock and roll music," frontman Tom DeLonge said in a press release. "As some of you might've heard, I recently took a brief minute to start up an aerospace company, so you never know – I may play this song from a satellite deep in space, beamed toward everyone's house viciously on repeat."
AVA is gearing up to head on their first tour in 12 years next month. Check out a full list of dates here and watch the "Rebel Girl" video below.
DeLonge recently visited The Woody Show More Show Podcast and let fans know what to expect from the band's upcoming album. "The new Angels & Airwaves record that's coming out is probably going to be the best record of my career — definitely the best Angels record," he said. "I think we found a really good place to live that sounds like a rock & roll band but has the soaring capabilities that we've always had."
The record is currently halfway done, and DeLonge plans to finish it after tour with hopes for a summer 2020 release.
Photo:Caleb Mallery
Chat About Angels & Airwaves Detail Unrequited Teenage Love In 'Rebel Girl' Video