Jada Pinkett Smith Feared She'd Exploit Jordyn Woods On 'Red Table Talk'
By Hayden Brooks
August 22, 2019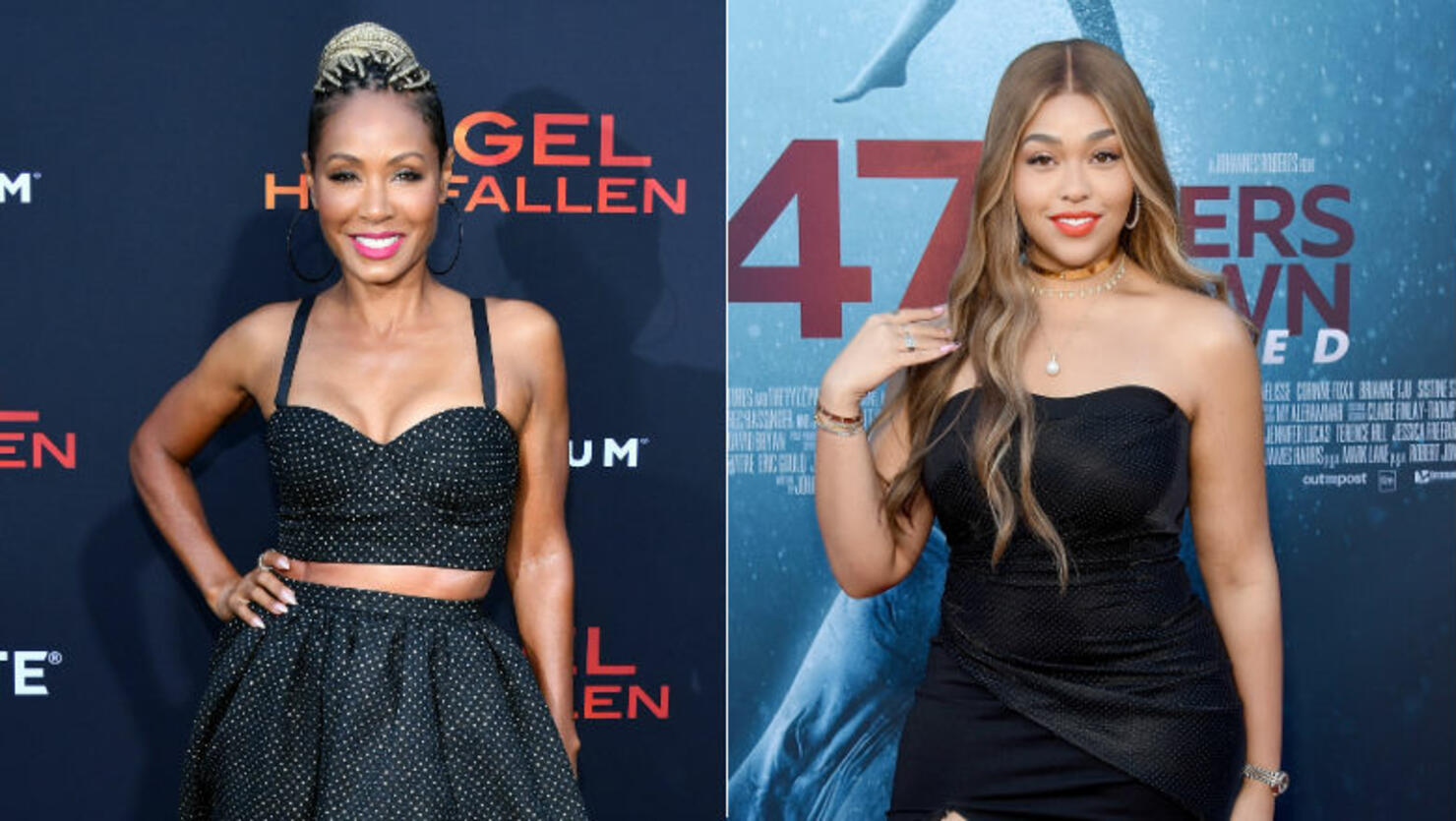 Jada Pinkett Smith knew that her controversial "Red Table Talk" interview with Jordyn Woods after the Tristan Thompson cheating scandal would light up the blogosphere. In fact, the Hollywood titan initially wasn't sure that she should have been the one to interview the former Kardashian alley.
"What was interesting about that one is I didn't know if I would be able to do her justice because she's so close to me. I really wanted to see if someone else would do the interview because I also didn't want it to feel exploitative," the 47-year-old star told Metro. In case you weren't aware, Woods has a long-standing tie to Jada and husband Will Smith.
Smith was convinced that she should take the opportunity after certain events "transpired behind the scenes." "A lot of things transpired behind the scenes that made it imperative that we do it. I really tried to wait to see if anybody else could do it," she continued. "I felt like it was so new. I felt like, you've got one shot and I don't know if I'm the best place for that because of our relationship. Like I said, there was so many things that transpired behind the scenes that it had to be done."
During Woods' interview, the star explained her side of the fiasco, admitting that she and Thompson did indeed kiss at a house party. "On the way out, he did kiss me. . . .It was like a kiss on the lips, but no tongue kiss, no making out. Nothing," she explained. "But I don't think that he's wrong either, because I allowed myself to be in that position. And when alcohol's involved, people make dumb moves or people get caught up in the moment. I didn't know how to feel. I was like, 'That didn't just happen.' I was leaving already so I walked out immediately after. I was in shock. I was like, 'Hmm, let me just pretend like that didn't happen.'"