Neil Peart's RUSH Bandmates Never Stopped Teasing Him Over "Tai Shan"
By Andrew Magnotta @AndrewMagnotta
August 22, 2019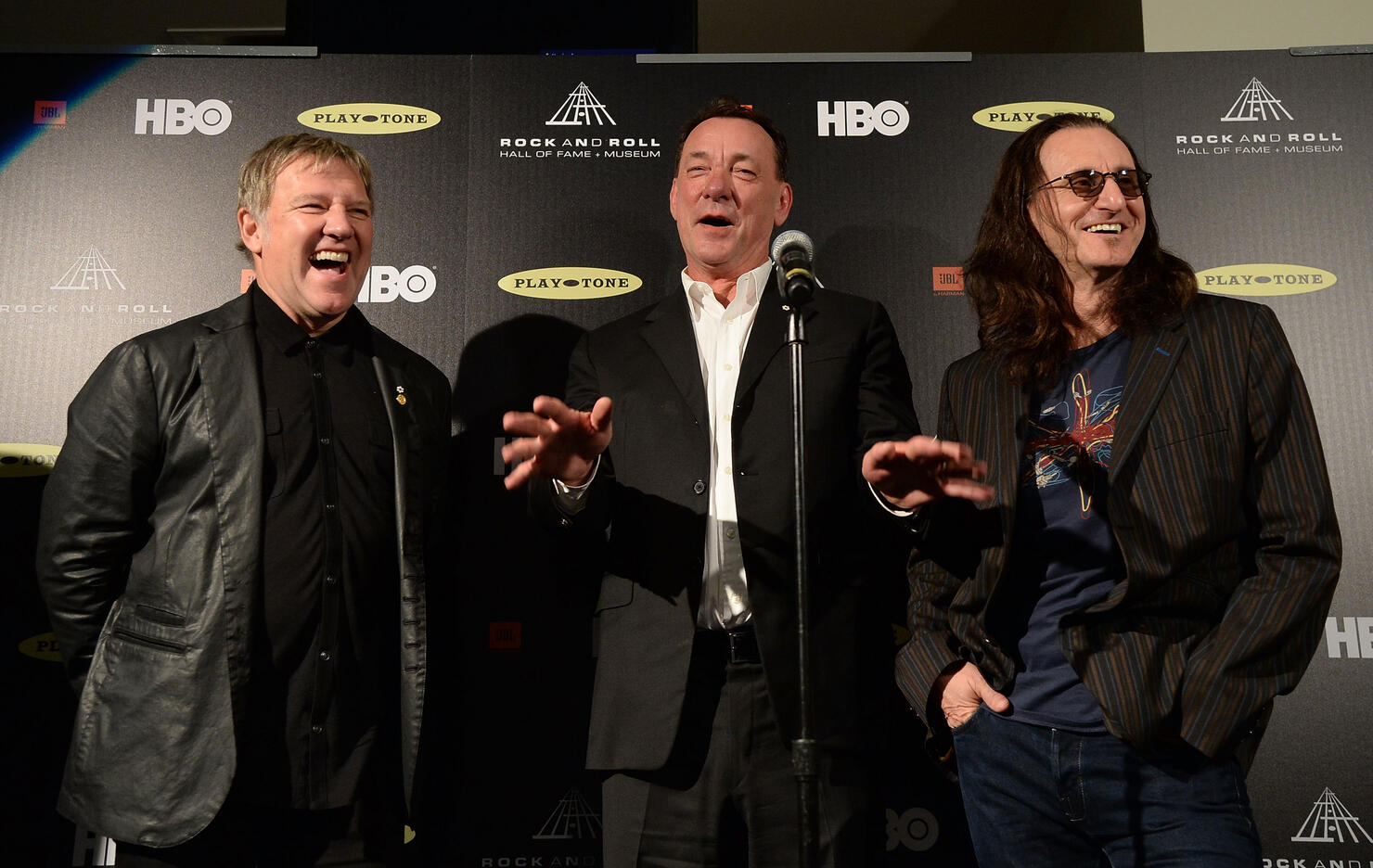 One thing that's always set Rush apart from its classic rock contemporaries is the close friendship between the iconic progressive band's three members.
It seems that Geddy Lee, Alex Lifeson and Neil Peart have always gotten along, despite whatever challenges they faced in their career together or in their respective personal lives. One of the cornerstones of that long-lasting and working friendship is the trio's collective sense of humor.
No subject is out of bounds if it gets a laugh, including the band's own music. Lee recently explained during a fan Q&A that one of his and Lifeson's favorite ongoing bits was teasing Peart about the band's 1987 song "Tai Shan."
It's long been known that the album cut from Rush's Hold Your Fire LP quickly fell out of favor with the band, as it depicts Rush at its cheesiest. The song is inspired by the Chinese mountain referenced in the title, which Peart once visited on a bicycle trip. Musically, it evokes traditional — albeit stereotypical Asian instrumentation — and lyrically, the song is awfully bloated.
"It's just one of those songs that Alex and I like to make fun of," Lee explained in response to a question about why he once called the song a "mistake."
He added with a laugh, in reference to the song's chorus, "At the time I was singing it, I wasn't standing on a mountain top."
Lee added that Peart wrote the lyrics about a very sincere moment of awe that he experienced. But it was so personal for the drummer that Lee and Lifeson couldn't quite put themselves "in that moment."
"Guys in bands really need all the ammunition we can get to make fun of each other," he continued. "It just sort of landed on 'Tai Shen.' I recognize that some people love that song, and I don't feel as harshly about it as I may have. It's really a good reason to kid Neil."
Lee wrapped up the latest leg of his Big Beautiful Book of Bass book tour in July and will presumably get to work on new music sooner than later.
Earlier this week, Rush held worldwide screenings for its Cinema Strangiato film.
Photo: Getty Images