Cole Swindell Pays Tribute To Late Dad, Celebrates 12 Years In Nashville
By Katrina Nattress
August 23, 2019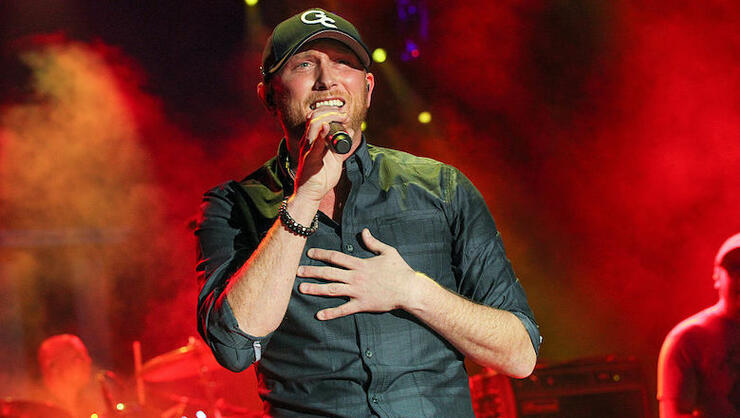 Cole Swindell has come a long way since moving to Nashville over a decade ago. He's experienced the highs of fame, along with the lows of tragically losing his father, but on his 12th anniversary in Music City, U.S.A., the country star decided to reflect on the good.
He took to Instagram on Friday (August 23) to celebrate the milestone, as well as pay tribute to his late dad. "On this day, 12 years ago, I moved to Nashville. It was my Dad's birthday, record-breaking heat wave, and my 3 favorite artists (@dierksbentley,@lukebryan, &@ericchurch) were all playing a pub crawl on Demonbreun St," he began the lengthy message. "I was so nervous because I had NO clue if I'd ever be good enough at writing songs or singing them to make a living. I was also excited because I knew no matter what happened I absolutely HAD to be AROUND the music business...around the songs. I just wanted a shot to make other people feel the way I did when I heard music that I loved."
"Everyone has their own path and ALL of you have certainly made a huge impact on mine," he continued. "3 albums & (in the middle of) 5 EPs later... here we are. August 23rd. I'd say it's a pretty special day to put out a new song.. it was honestly supposed to be out last Friday but I was told that plans had changed and when I heard the new release date...I just smiled. Things like that don't just happen. Happy Birthday, Pops! Gonna be a good night here in California. Love y'all!"
Along with the heartfelt note, the country star also released a new song called "Down To Earth." It's the third song off his new EP, Down Home Sessions V, following the steamy "All Nighter" and party anthem, "Drinkin' Hours."
Check out Swindell's emotional Instagram post below.
Chat About Cole Swindell Pays Tribute To Late Dad, Celebrates 12 Years In Nashville