Billie Eilish, The 1975, Foo Fighters + More Join #BansOffMyBody Campaign
By Katrina Nattress
August 26, 2019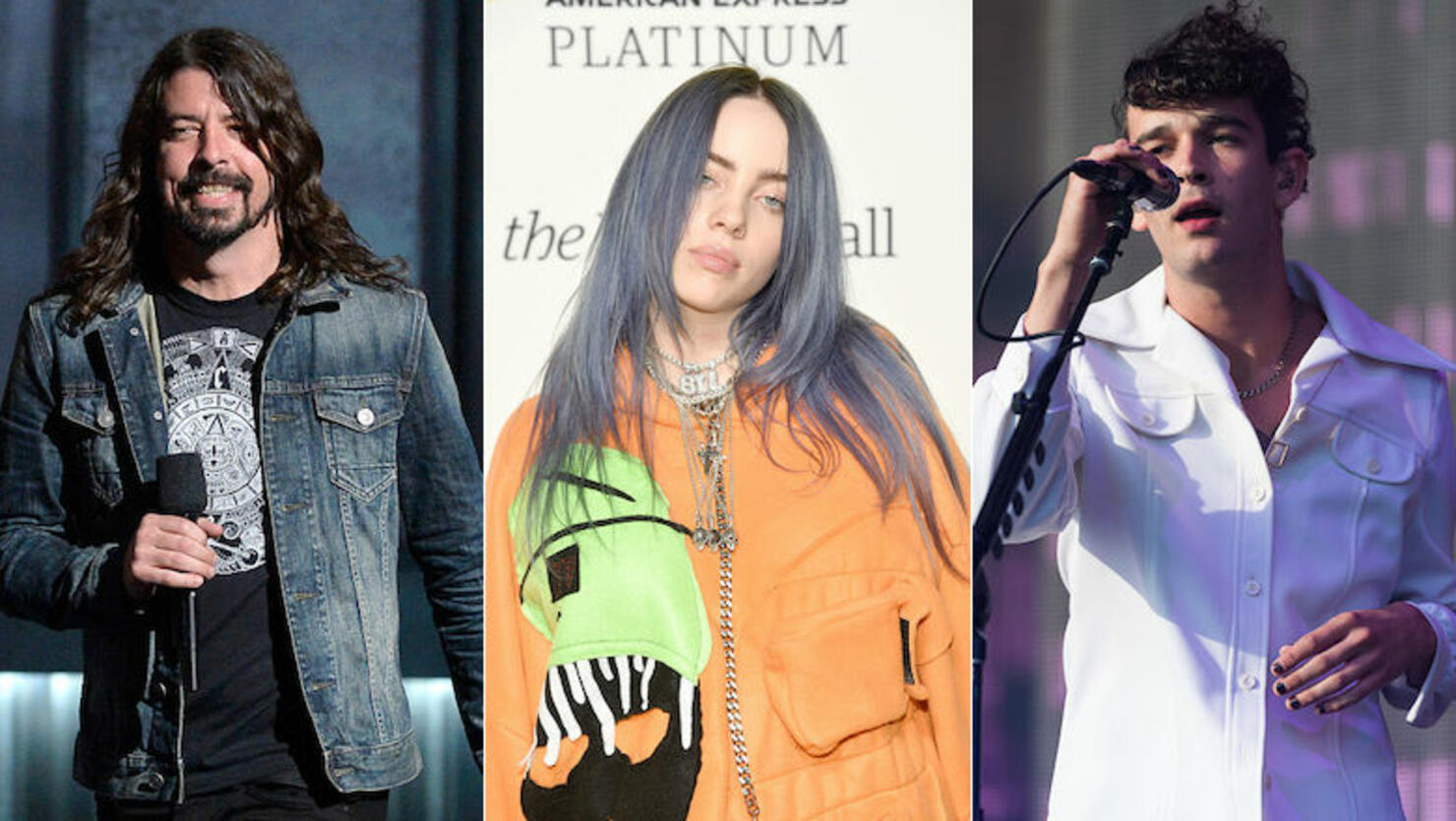 Monday (August 26) marks National Women's Equality Day, and to celebrate Planned Parenthood has joined forces with nearly 140 of the most prominent names in music to protest the growing number of strict abortion laws that are currently being passed in the United States. The ad, titled "Band Together, Bans Off" is part of the organization's #BansOffMyBody campaign and includes signatures from the likes of Billie Eilish, the 1975, and Foo Fighters among other notable names spanning numerous genres of music.
"Those who signed are urging their social media followers to take action against these bans, and learn more about the threat to safe, legal abortion access in communities across the country," a Planned Parenthood press release reads. "Specifically, the artists are asking their supporters to add their name to a national petition calling for an end to the abortion bans, with a goal of collecting half a million signatures by the anniversary of Roe v. Wade in January 2020."
"I'm proud to be standing up for Planned Parenthood as they fight for fair and equal access to reproductive rights," Eilish added in a statement. "We cannot live freely and move fully in the world when our basic right to access the reproductive health care we need is under attack. Every person deserves the right to control their body, their life, and their future."
The 1975's Matty Healy has also been outspoken about recent abortion bans, condemning Alabama's new laws during an appearance at Hangout Fest and revealing the band's new song "People" was written in response to the bill.
Check out all the musicians who signed Planned Parenthood's letter below and add your name to the list here.