Matty Healy Explains Why The 1975 Released An In-Your-Face Punk Song
By Katrina Nattress
August 23, 2019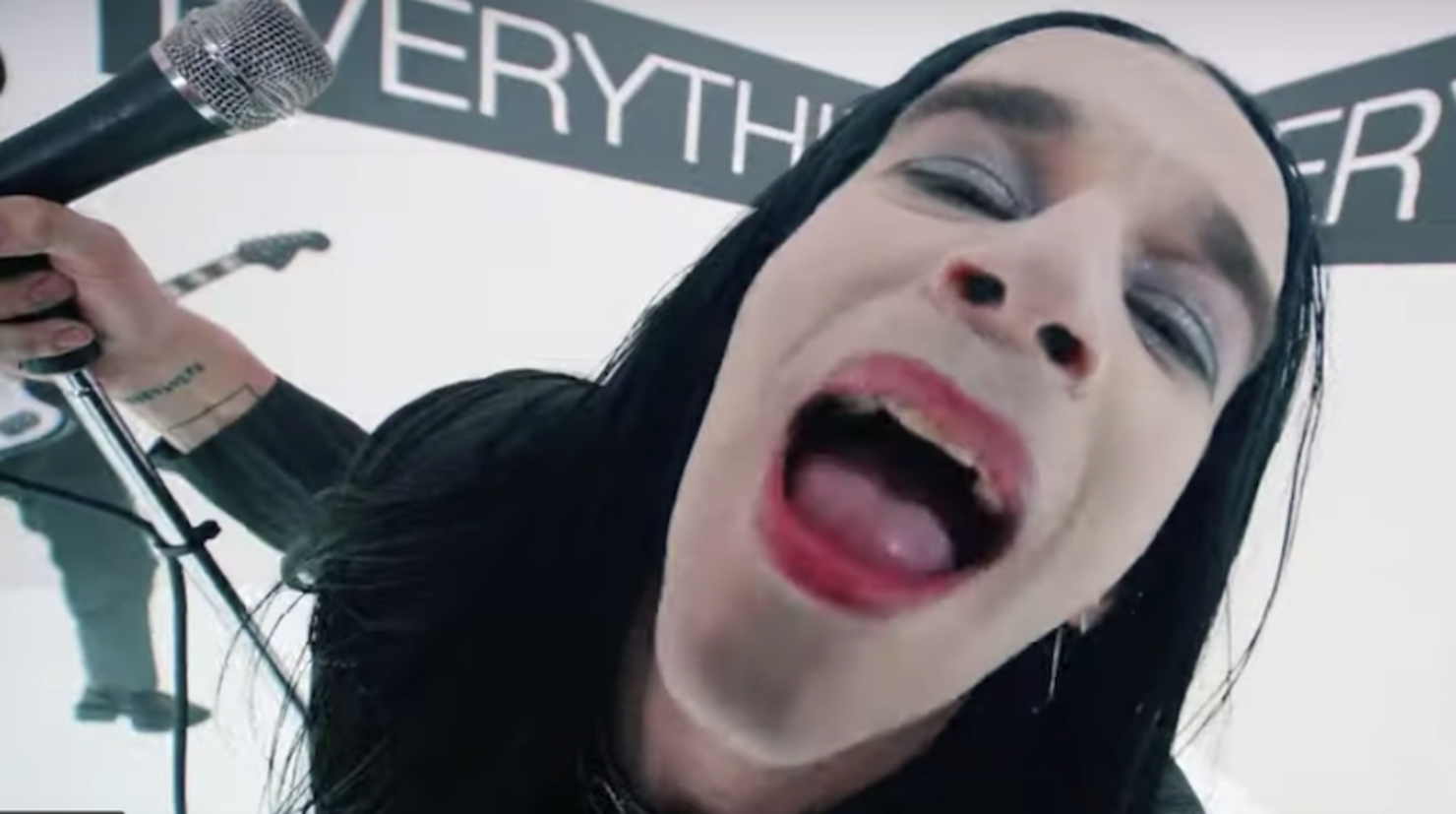 The 1975 aren't afraid to voice their opinion when it comes to politics, whether it be by condemning abortion bans or kissing male fans during a show in Dubai. Their music is also becoming more political — the opening track of their new album Notes on a Conditional Form features teenage activist Greta Thunberg and the recently released lead single, "People," is a full-on, in-your-face punk song. During a recent interview with NME, frontman Matty Healy opened up about his decision to write the band's most aggressive song to date.
"I wrote 'People' on my tour bus in Texas on the day the abortion bill was circulating in Alabama," he explained. "After playing our show there in Alabama, we were advised to leave quickly due to Alabama being an Open Carry state [ie, one where citizens may carry guns in public]. So we did, and we soon stopped in a truck stop in Texas. I bought some Cheetos that were next to a collection of knives for incels and various bumper stickers encouraging women to give oral sex to truck drivers as some kind of trade for the privilege of being in the truck and in the presence of such a great man. I was pretty pissed off. I am pretty pissed off."
When asked if he thought punk music was the best way to deliver a simple, important message Healy had mixed feelings. "I think it is but punk makes me excited and sad at the same time," he said, "because if you look at punk and OG hardcore, '70s to the early '90s, and all of the movements that happened, these kids believed that they were going to change the world. Not just culture, which they did completely, they thought that they were going to change the world."
"But what happened is after they did all that, Donald Trump became the president. So did punk really work?" he added before admitting "it's the only device that" he has. "Punk music, for me, it's always had a momentum to it. It's always had a thrust and a momentum to it. And it is always, well, if you're not going to listen to the lyrics, I'm going to make sure you listen to the music. And if you're not paying attention to the music, I'm going to jump on your f**king head."
Listen to "People" below and mark your calendar for February 21, 2020 — that's when Notes on a Conditional Form is set to drop.