Rob Halford Won't Rule Out K.K. Downing Possibly Returning To Judas Priest
By Andrew Magnotta @AndrewMagnotta
August 26, 2019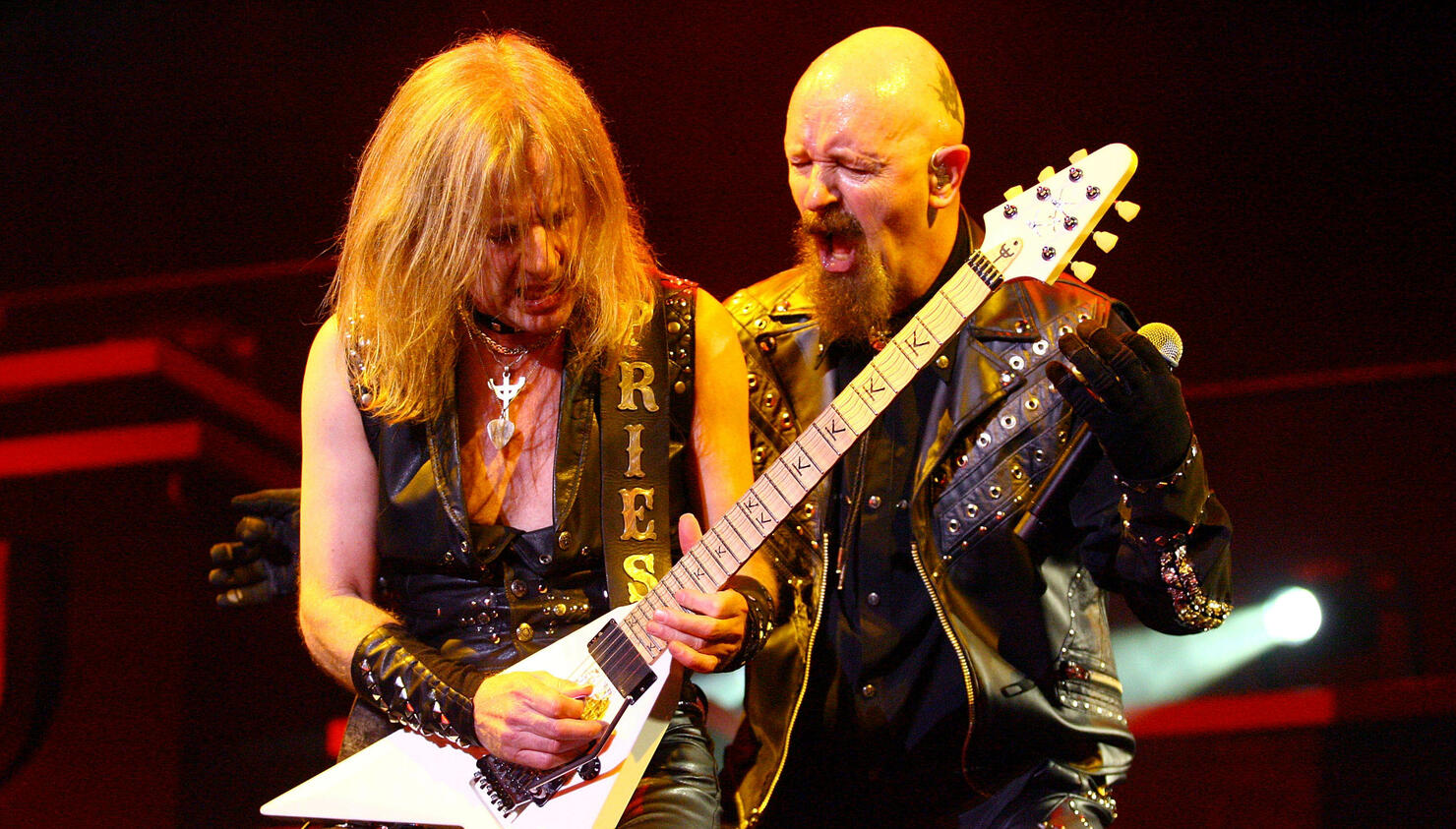 Judas Priest front man Rob Halford can't say whether co-founding guitarist K.K. Downing will return to the band someday or not.
Downing and Priest have been at odds publicly since the release of Downing's 2018 memoir, Heavy Duty: Days and Nights in Judas Priest.
Though Downing retired from the band in 2011, he has retained his ownership stake in Judas Priest. Downing once suggested he has the right to return to the band's touring collective if he wishes. It's an assertion Halford has neither confirmed nor denied.
When the singer was asked at a recent Q&A session whether Downing might return, Halford maintained that he won't say never.
"It is such an emotionally charged question," Halford said, from Alice Cooper's Solid Rock Teen Center in Arizona. "It's like, 'Why isn't Ace [Frehley] back in KISS?' I think what will happen will happen. I know that's kind of a nebulous response. I like to be as honest as I possibly can. I think being honest is a pretty good way to live your life, and I don't want to send mixed messages."
Halford said in 2017 that he would consider doing a one-off reunion with Downing. Bassist Ian Hill, the band's longest serving member, said in a recent interview that there are no plans to bring Downing back. He, too, would not say the guitarist will never return.
Halford's ambiguity on Downing's future with the band is understandable. He famously left Judas Priest in 1992 only to return in 2003 after years of reunion speculation.
Downing put his foot in his mouth last year after suggesting his longtime counterpart Glen Tipton did not record all of his parts on the latest Judas Priest album, due to his advancing Parkinson's disease. Downing later apologized, but not before publicly sparring with Halford and Hill over whether he should have been invited back to the band with Tipton's status in question.
After almost a decade, Downing returned to the stage at the U.K.'s Bloodstock Open Air festival earlier this month. He said the appearance could be the "first of many" such occasions.
Judas Priest has tour dates booked for 2020. Get all the dates here.
Photo: Getty Images