Meek Mill Pleads Guilty To Gun Charge, Ends 12-Year Legal Battle
By Peyton Blakemore
August 27, 2019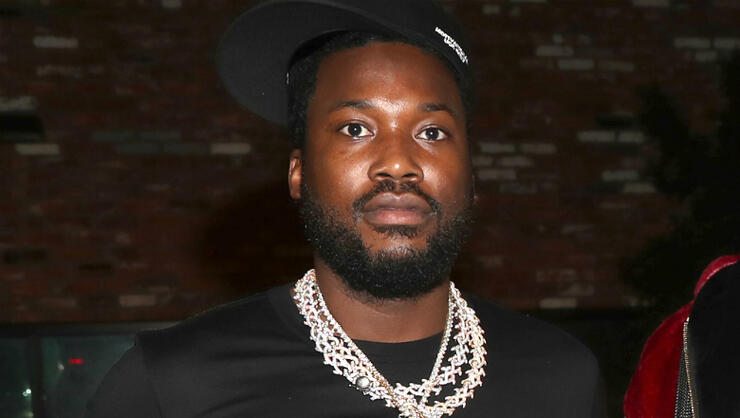 Meek Mill's 12-year legal battle is finally over!
According to TMZ, the "1000 Nights" rapper decided to end his long fight with Philadelphia's court system on Tuesday (August 27) by copping a plea. Meek plead guilty to misdemeanor possession of a firearm without a license, seemingly to avoid a retrial after the original conviction was thrown out.
While the Philly rapper pled guilty to the one gun charge, his remaining six charges —stemming from his 2007 arrest on drug and gun charges — for which he was originally convicted were all dropped, the outlet reports.
"He was adult enough to admit he had a gun, so we feel this is appropriate," prosecutors said of ending the case, per NBC10 Philadelphia.
After entering his plea, Meek thanked all those who have supported him on his long road to justice. "I'm extremely grateful that my long legal battle is finally behind me and I appreciate that it has sparked a much-needed discussion about probation reform and the inequalities that exist within our two Americas," he said in a statement, according to Complex. "I have always told the truth—that as a teenager, who saw many around me die from senseless gun violence, I carried a gun for protection. I take responsibility for that and—in conjunction with my work on the REFORM Alliance—I'll continue to use my platform to make communities safer and reform our criminal justice system."
Last month, a Pennsylvania appeals court overturned the 32-year-old rapper's 2008 conviction in a drug and gun case that has kept him on probation for more than a decade. The crusader of criminal justice reform was additionally granted a new trial after a unanimous three-judge opinion ruled "the after-discovered evidence is of such a strong nature and character that a different verdict will likely result at a retrial."
However, with his new plea, Meek's years-long Philadelphia case has reached a conclusion and he's finally free!
As previously reported, highly criticized Judge Genece Brinkley sentenced Meek to two to four years behind bars for violating his parole back in November 2017. However, after many called for the 32-year-old rapper's release, citing Brinkley's alleged "unjust" and "bias" ruling, Meek was let out in April 2018. He then appealed the case and asked for a new trial. However, Judge Brinkley refused to grant a retrial, a number of times. That was until the Philadelphia's District Attorney's office made an unprecedented move by filing documents in Pennsylvania Superior Court, in support of Meek's request for a retrial in May. A month later, Meek was granted an appellate court hearing with the Superior Court of Pennsylvania.
Chat About Meek Mill Pleads Guilty To Gun Charge, Ends 12-Year Legal Battle