Miley Cyrus Debuted New Liam Hemsworth Breakup Tattoo At The VMAs
By Emily Lee
August 27, 2019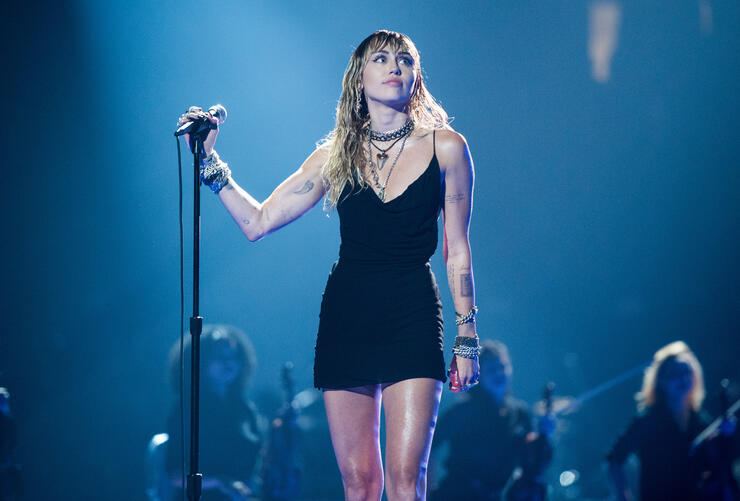 Miley Cyrus and Liam Hemsworth's shocking split was the breakup heard round the world. Fans of the newlyweds were devastated when news of their separation first broke. Well, they're still devastated, TBH, especially after Miley's first performance of her post-split single "Slide Away." The heartbreaking song addresses the 26-year-old pop star's impending divorce head on and Miley's performance was super emotional.
After everybody stopped wiping away their tears, fans noticed that Miley actually debuted a new tattoo at the VMAs. Located on her left bicep, the ink was done by by Los Angeles-based tattoo artist Winter Stone. The tattoo appears to address Miley's recent split with Liam, too. The ink reads "my head was feeling scared, but my heart was feeling free," which is a lyric from a Pixie's song called "The Thing."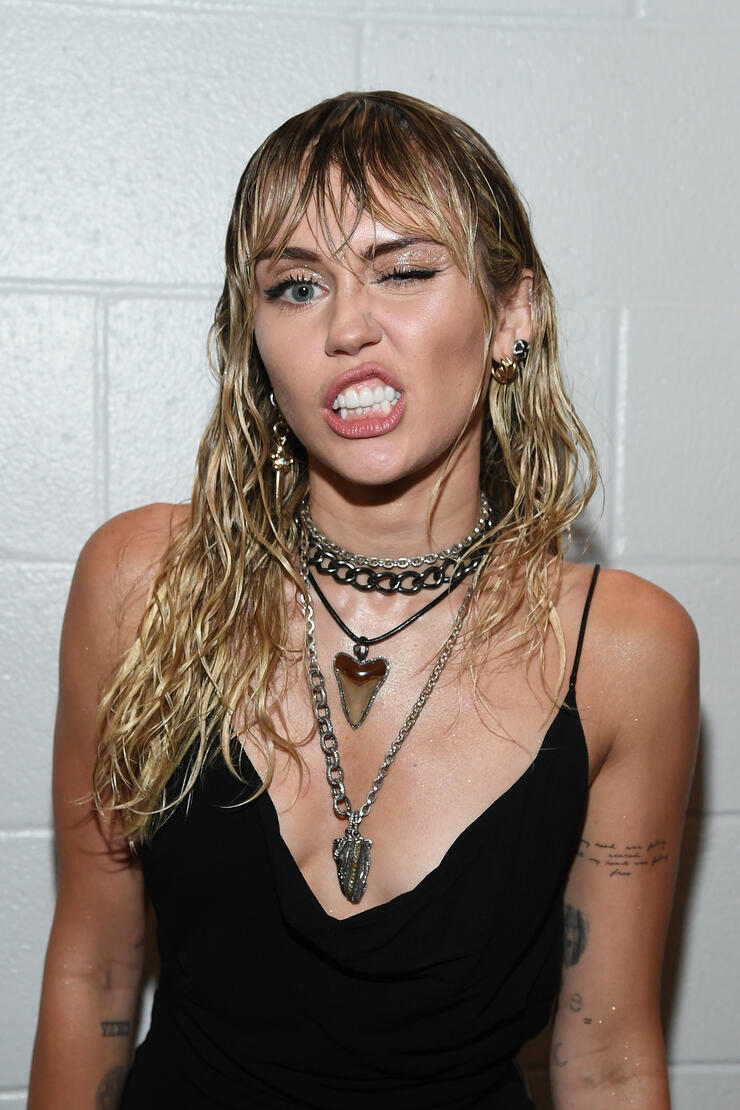 Though there's been a ton of rumors floating around about what, exactly, caused Miley and Liam's shocking split, Miley's tattoo seems to confirm what one anonymous source revealed to Entertainment Tonight. "Liam loves Miley and is crushed by all of this," the source explained. "But right now, Miley doesn't want to answer to anyone. She still feels the need to explore herself, her sexuality, and her music. Miley has been working in the studio and wants to blow off steam."
Liam and Miley started dating while filming The Last Song in 2009. After losing their Malibu home in the 2018 Woolsey wild fires, they tied the knot at home in Tennessee. They announced their separation eight months later.
Photo: Getty
Chat About Miley Cyrus Debuted New Liam Hemsworth Breakup Tattoo At The VMAs