Jenelle Evans' Husband David Eason Loses Custody of Son Kaden
By Katrina Nattress
August 31, 2019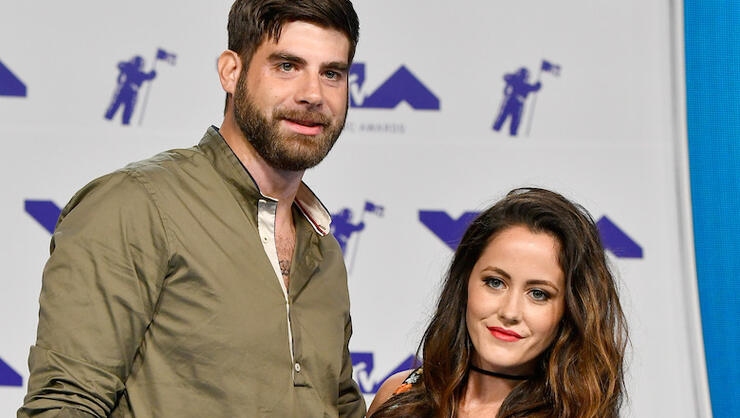 After Jenelle Evans and David Eason temporarily lost custody of their three children back in May, Radar Online is reporting the reality star has also lost custody of his 5-year-old son Kaden. According to the outlet, a North Carolina judge granted David's ex-girlfriend Olivia Leedham sole legal and physical custody of their son on June 29, 2019. Court papers obtained from New Hanover District Court explain how Leedham was initially granted custody on September 12, 2014,and Eason was denied any contact with the child.
"The Defendant has committed acts of domestic violence on the Plaintiff during the course of the relationship and that he had endangered the life of the child by pushing Plaintiff when she was eight months pregnant and by leaving her in the middle of the road at night when she was seven months pregnant," the court papers read.
In January 2017, the parties reached an agreement where Eason was allowed incremental contact with his son. The following year, he received every-other-weekend custody of Kaden. However, in the summer of 2018 the young boy allegedly "began displaying a series of alarming behaviors related to visitation with the Defendant, notably, that he would cry uncontrollably, that he would beg not to visit Defendant, and that he was evasive about why he did not want to visit Defendant at Defendant's residence."
In November 2018, Eason's visitations were suspended though he was able to Skype with his son. Now, the court has determined Leedham to be a fit person to solely raise Kaden. "Since the entry of the February 6, 2018 Custody Order there has been a substantial change in circumstances affecting the welfare of the minor child," the document concluded. "It is in the best interest of the minor child that Plaintiff shall have sole legal and physical custody of the parties' minor child."
Earlier this month, Evans announced that she was quitting Twitter and cited depression as the reason. "Bye Twitter, everyone hates me," the former Teen Mom 2 star wrote. "Depression sucks and you've got what you wanted. Hope you're happy. Just keep writing about me, but I'm out." She's had a tumultuous year, to say the least.
Photo: Getty Images
Chat About Jenelle Evans' Husband David Eason Loses Custody of Son Kaden