Britney Spears' Ex Kevin Federline Files Child Abuse Claim Against Her Dad
By Hayden Brooks
September 3, 2019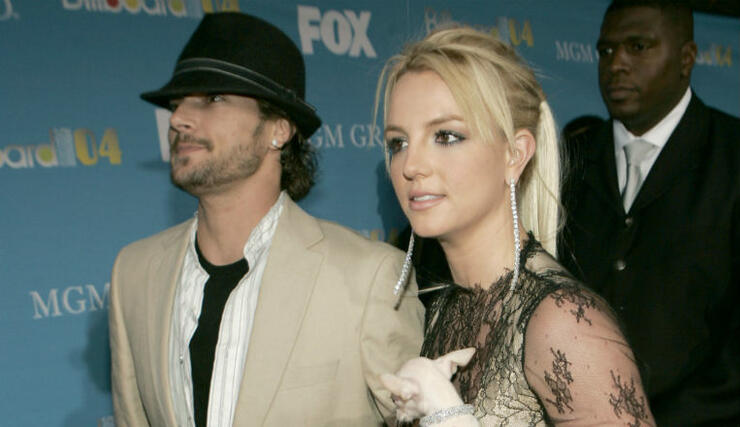 Britney Spears' father, Jamie, is under investigation for child abuse, as per The Blast.
On Tuesday (September 3), the celebrity gossip outlet reported that the pop titan's ex, Kevin Federline, filed a police report against his former father-in-law last Sunday after Jamie allegedly got into a physical altercation with Britney and Kevin's 13-year-old son, Sean Preston. "We're told Federline accused Jamie of abusing he and Britney's 13-year-old son, Sean, after an incident that occurred the day before while Britney had custody of the former couple's two boys," the website reported. In a follow-up report, the website detailed an argument between Jamie and Sean, which prompted the teenager to run to his room and lock the door. "Our source says Jamie broke down the bedroom door, and once he got his hands on the boy, allegedly 'violently shook' the teenager," the report stated. "We're told the entire incident was chaotic, but in the end Britney did the right thing by removing her children from the home -- and her father -- and bringing them someplace safe."
The case is currently being investigated by the Ventura County District Attorney's Office for charging consideration. Earlier in the day, it was reported that the former couple adjusted their child custody arrangement, with the latter receiving custody 70 percent of the time. Spears will receive 30 percent unsupervised custodial rights. No word on whether the incidents are related to each other.
Federline's filing comes at a shaky time for Jamie, who is currently under a microscope for his duties as the entertainer's long-running conservatorship, under the #FreeBritney movement. In late May, her mother, Lynne Spears, took to court to request special notice on all matters relating to Britney's conservatorship without having to go through her ex-husband to make sure that the arrangement was not taking advantage of the star. Lynne has never been involved in her daughter's conservatorship since Jamie signed on board in 2008. He became her sole conservator this year after fellow co-conservator, attorney Andrew Wallet, suddenly resigned in March, despite asking for a raise just months prior.
Chat About Britney Spears' Ex Kevin Federline Files Child Abuse Claim Against Her Dad