Thomas Rhett's Wife Lauren Explains Why She's Less Anxious This Pregnancy
By Lindsey Smith
September 4, 2019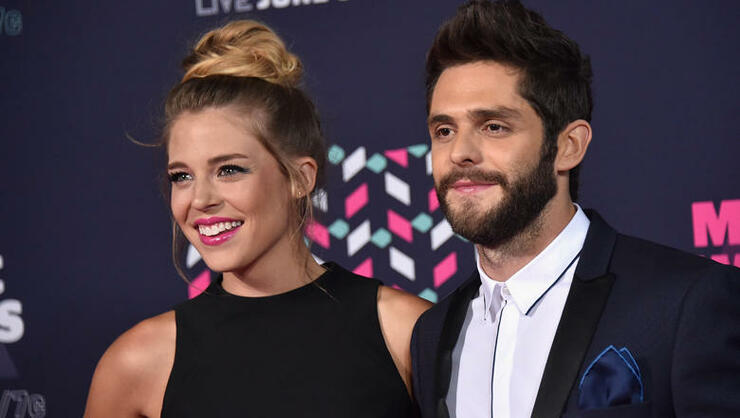 It's been a little over a month since Thomas Rhett and his wife Lauren announced the amazing news that they're expecting another girl.
Now, in her new digital cover story for Country Living, Lauren opened up about her second pregnancy and third daughter. The couple is currently mom and dad to two daughters — Willa Gray and Ada James — Willa Gray was adopted in May 2017 and Ada James was born just a few months later in August 2017.
In the interview, she revealed the couple actually predicted they'd have a boy. "I don't know why I thought it was a boy," she said. "I think it's the thought of three girls that sounds so overwhelming." Thankfully though, when it was confirmed that they'd be having another girl, the parents were over the moon.
Not only were they so excited to welcome another little Akins into the world, but the mom-to-be confessed this pregnancy was a little easier than with Ada James. "It's cool experiencing it once, and then kind of knowing what I'm getting into this time," she explained. "I can be a little more excited and a little less anxious."
She also said she's feeling "so much more pregnant" than her first pregnancy.
As for her daughters, they're already looking forward to being big sisters. "I can already see how my girls are going to mother her," she said. "They're going to have a lot of fun with it. And I will welcome the extra help."