Thomas Rhett Singing 'Happy Birthday' To His Daughter Will Melt Your Heart
By Lindsey Smith
August 12, 2019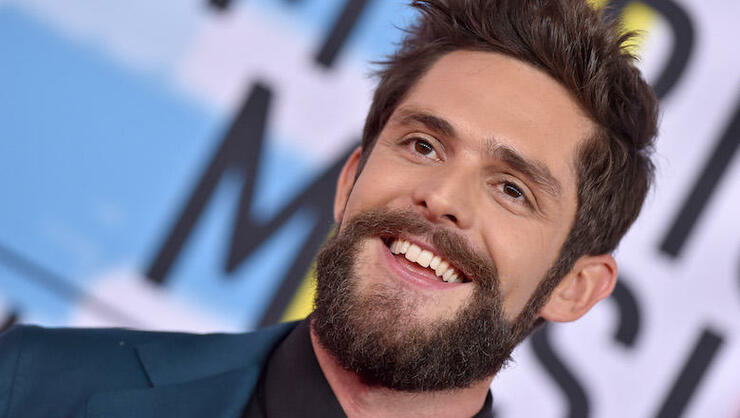 Happy birthday, sweet Ada James!
Thomas Rhett is celebrating his daughter Ada James' second birthday in the best way he knows how: by singing to her. 
The "Look What God Gave Her" singer took to Instagram on Monday (August 12) to post a video of a very sleepy AJ on her big day. "Love you so much AJ! I really wish time would stop and you would stay this little forever (and preferably sleep like an hour longer each morning)," he wrote in his caption.
It may be early in the morning but Thomas Rhett's voice still sounds as heavenly as ever as he sings "Happy Birthday" to his little girl. But unlike fans at his concerts, she is not having it. The birthday girl sleepily rubs her eyes as Dad sings to her and attempts to move her messy hair out of her eyes. It's the thought that counts, right?!
At the end of his caption, TR revealed how his baby girl is going to spend her big day. "I guess it's time to start playing with the 48 barbies you got from your grandparents and family," he wrote. Now that sounds like the perfect birthday!
Thomas Rhett and his wife Lauren announced in July that they are expanding their family by one and Lauren recently gave an update on her pregnancy. They are expecting another little girl early next year to join Ada James and Willa Gray.
TR is currently on his Very Hot Summer Tour  and just announced a cool partnership with Chubbies swimwear for some '90s-inspired clothes.
Photo: Getty Images