Harry Styles Reveals Why He Passed On 'Little Mermaid' Prince Eric Role
By James Dinh
September 5, 2019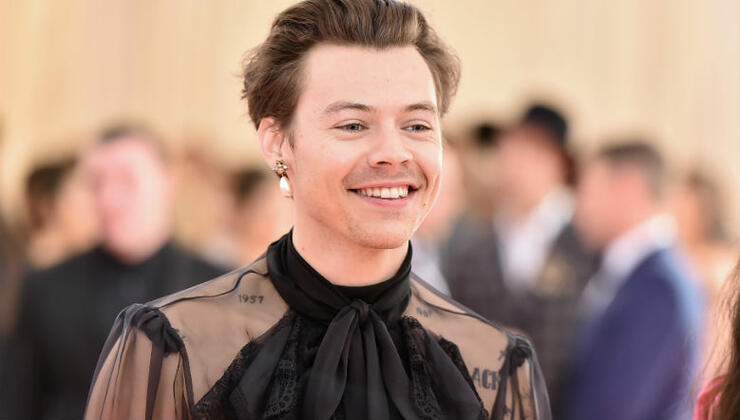 Harry Styles was one of the men in the running to play Prince Eric in the upcoming live-action version of Disney favorite, The Little Mermaid, and the star's new cover story for The Face sees him admit why he passed on the opportunity.
"It was dis­cussed," the 25-year-old told the magazine of playing opposite Halle Bailey, before quickly changing the sub­ject. ​"I want to put music out and focus on that for a while. But every­one involved in it was amaz­ing, so I think it's going to be great. I'll enjoy watch­ing it, I'm sure." Styles is currently preparing for the release of his new album, which is complete and has already found some fans in the likes of Liam Gallagher and Stevie Nicks. While the former compared the new music to that of Bon Iver, Nicks said that it's a departure from the Harry that he know of. ​"It's not like his last album. It's not like any­thing One Direc­tion ever did. It's pure Har­ry, as Har­ry would say. He's made a very dif­fer­ent record and it's spectacular," she explained to the mag.
When it comes to filling Prince Eric's shoes, 13 Reasons Why star Christian Navarro revealed in mid-August that he was certainly interested in the role and Disney took notice of his tweet. "@disney saw this, saw your support, and gave my team a call," the 28-year-old wrote on Tuesday. "They wanted to see what I could do. Tapes sent. Fingers crossed. Let's make some history."
Chat About Harry Styles Reveals Why He Passed On 'Little Mermaid' Prince Eric Role