Bride's Embarrassing Wedding Day Confession To Groom Caught On Hot Mic
By Dave Basner
July 4, 2020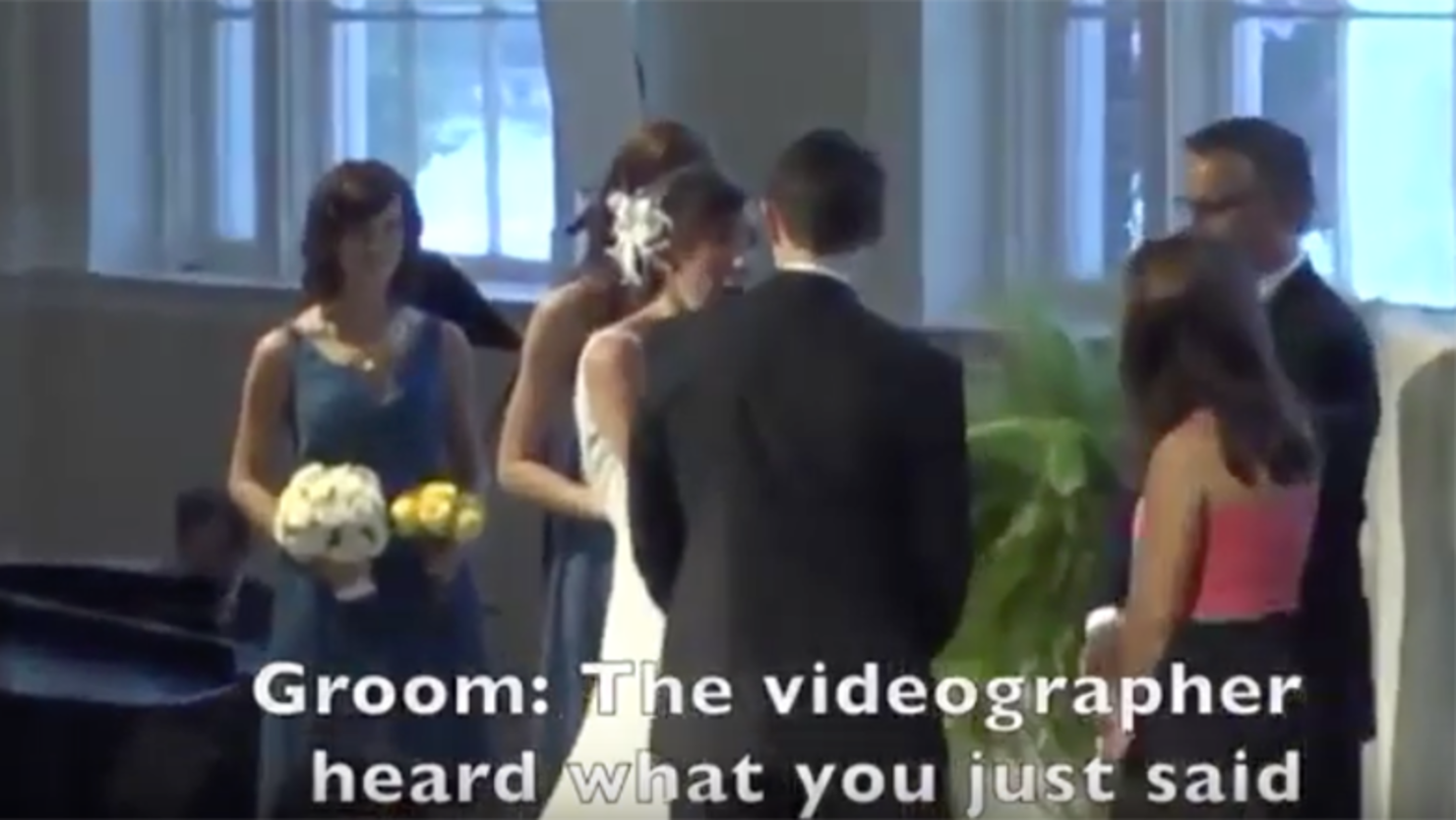 Usually, the officiant does most of the talking at a wedding, but that doesn't mean that the bride and groom aren't quietly speaking to one another at times. They might be expressing their excitement over the momentous occasion or gossiping about what a crazy family member is wearing or, in the case of one bride, making a hilarious wedding day confession that, unbeknownst to her, was caught on a hot microphone.
Video of the moment shows that the bride and her groom will undoubtedly remember what she said before her vows far more than anything else she would utter during the ceremony.
It happened during a song performance, after the groom whispered to his new wife that she looked amazing. Her response was that she "took a really big dump right before [she] came down the aisle." Holding back laughter, the groom jokingly asked, "What the hell is wrong with you?" He then let her know that he was wearing a microphone, adding, "Oops." She asked him why he was wired and he responded, "For moments like that," and noted that the videographer just heard everything she said.
Now, thanks to a Twitter user responding to Jimmy Fallon's call for videos that could be hashtagged #WeddingFail, the rest of the world heard what she said too.
Hopefully the pair is living happily ever after.
Photo: YouTube