Here's Why People Think Meghan Markle Is The Reason Serena Williams Lost
By Emily Lee
September 9, 2019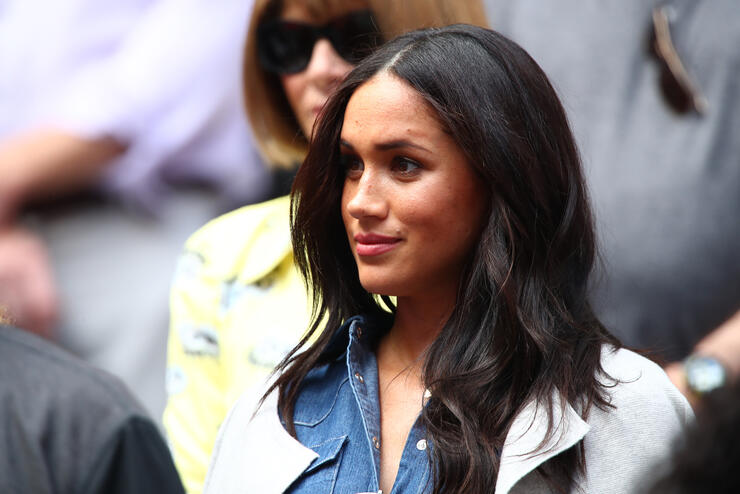 Meghan Markle really can't win. After a summer of intense backlash for using a private jet, the Duchess of Sussex is now being blamed for Serena Williams' devastating loss at the U.S. Open on Saturday. Shortly after The Daily Mail ran a headline calling Meghan a "bad luck charm" and "jinx" for the tennis star, trolls on social media quickly piled on.
So, why do people think Meghan is Serena's bad luck charm? Well, the Duchess has been present to cheer on Serena at her last two grand slam finals, which both ended in defeat for the tennis legend. Despite the crazy nice gesture of Meghan flying from London to New York City to be there for her close friend, Serena's "fans" called for Meghan to stop attending her matches.
"Dear Meghan Markle please stop attending Serena's finals matches. You are a jinx. Signed fans who are not her friends," one troll wrote. "Meghan is a Jinx!!" another added "It happened when she showed up in Wimbledon and now at the U.S. Open." Needless to say, Meghan has no control over the results of the match. That didn't stop people from chiming in with their negative comments about the Duchess on social media.
Serena, though, has her own ideas about why the match ultimately didn't go her way and it has nothing to do with her supportive bestie. "I believe I could have played better," Serena said in a post-match interview. "I believe I could have done more today. I believe I could have just been more Serena today. I honestly don't think Serena showed up. I have to kind of figure out how to get her to show up in Grand Slams final."
Photo: Getty
Chat About Here's Why People Think Meghan Markle Is The Reason Serena Williams Lost