Rihanna Talks New Album & Finally Addresses Super Bowl Performance Rumors
By Peyton Blakemore
September 12, 2019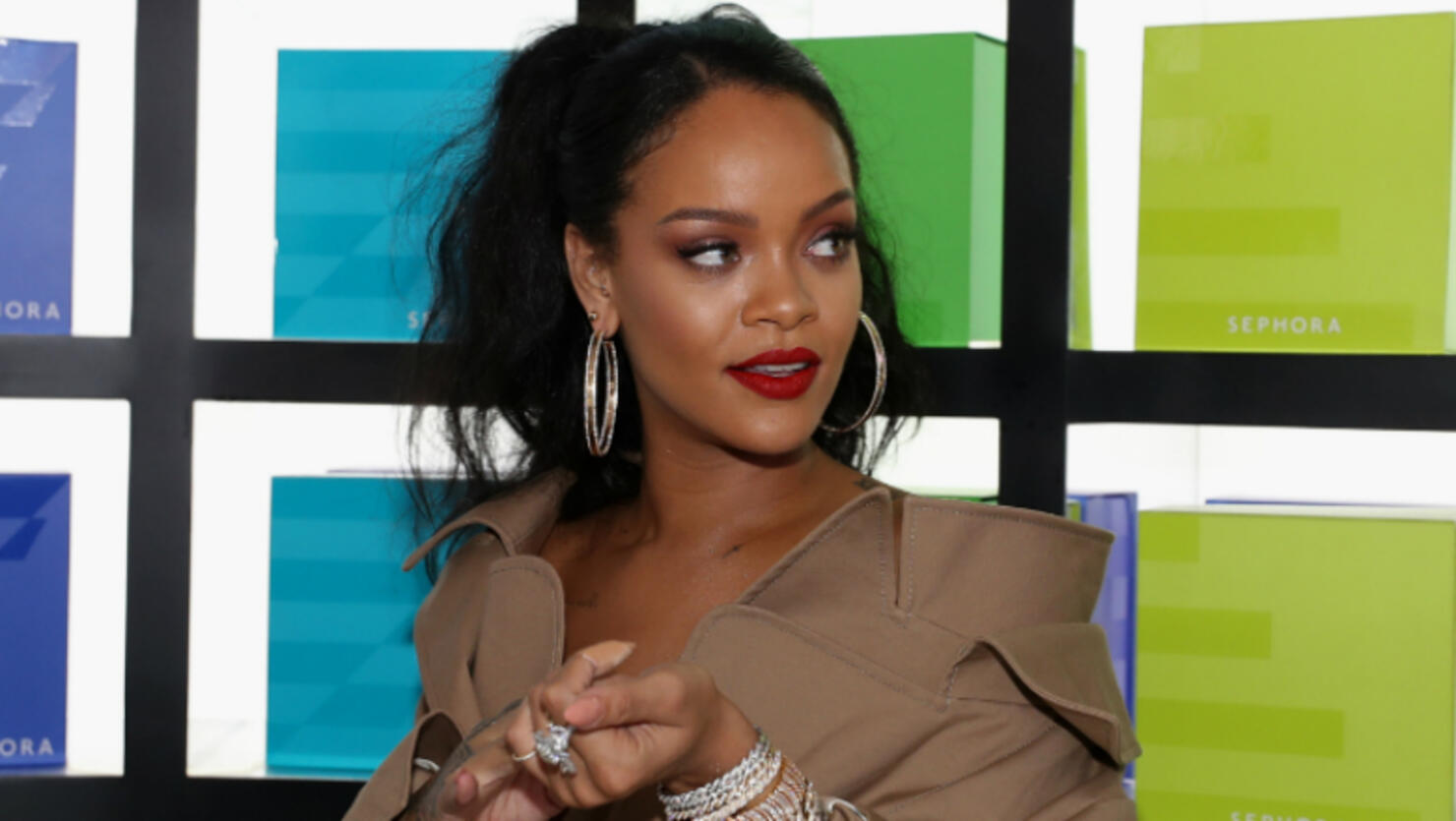 Rihanna Navy listen up! Rih Rih is hard at work on her new album, but you'll just have to wait on it.
On Tuesday (September 10), Entertainment Tonight caught up with the 31-year-old singer turned business mogul at her Savage X Fenty fashion show where she gave fans a two for one, addressing both her highly-anticipated album and if she'd be open to headlining the upcoming Super Bowl LIV Halftime show.
"Actually, this is my first time hearing about the Super Bowl since last Super Bowl," Rihanna replied when asked if she was in talks to perform at the 2020 show since her mentor Jay-Z is now in charge of planning it. "Girl, I still got an album to finish. You're gonna ask about Super Bowl, really? My fans are gonna have my neck." And when asked directly about her album's progress, Rih responded: "Y'all gonna have to wait, Navy, I'm sorry."
Rih's response came just days after two French music insiders — journalist Steven Bellery and CULTUREBIZ director Jason Moreau — tweeted that the "Wild Thoughts" singer's long-awaited album is dropping in just a few months.
"New album of @rihanna in December," both Steven and Jason wrote On Saturday (September 7) following France's Universal Music Group's Open Session. While UMG, has yet to confirm the album's release date, it's possible December release makes sense, given the fact that Rihanna's been working on the album for well over a year.
Back in June, the singer turned business mogul teased fans with a behind-the-scenes video of her working on the forthcoming project. In response to her fans three-plus years of questioning about the whereabouts of her eighth studio album, Rih Rih decided to show them what really goes into the making of a Rihanna project. "Behind the scenes of 'where's the album?'" she hilariously captioned a video of her looking exhausted as she laid on her back in a music studio. The Instagram Story post additionally featured the "ZZZ" emoji and a timestamp that read: "5:40 a.m."
Photo: Getty Images