Dog The Bounty Hunter Remains 'Under Doctor's Care' After Heart Emergency
By Regina Star
September 17, 2019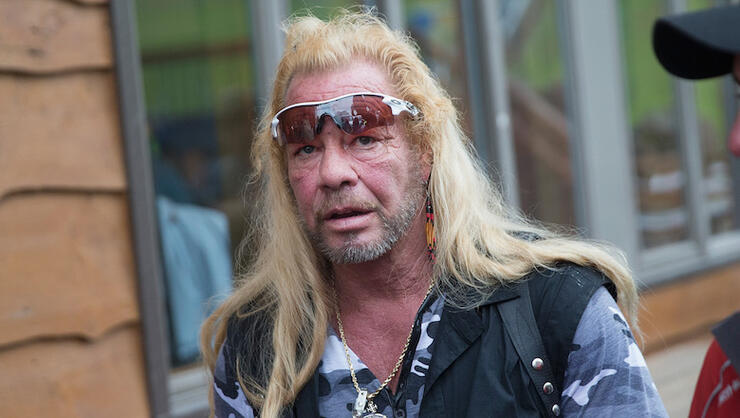 Dog the Bounty Hunter's Duane Chapman has been released from the hospital after experiencing a heart emergency this weekend.
As of late Monday night (September 16), Chapman is recovering and resting at home following his stay at a Colorado hospital after complaints of chest pains, per a statement provided by Dog's rep via his verified Twitter. "I can confirm Dog is under doctor's care and is resting comfortably," reads the statement. "Thank you for all of your well wishes- keep 'em coming."
Additionally, TMZ sources close to the reality star said Chapman's health scare was not a heart attack. Per the doctor's test results, what landed him in the hospital was "stress and blood pressure-related," and luckily not a "full-blown heart attack." Docs also performed an angiogram, a procedure that uses X-ray imaging to see a person's heart's blood vessels, which came back normal.
Dog's ongoing stress has become a concern for his family, especially as the 66-year-old is still grieving the loss of his wife, Beth, who passed away on June 26 after battling throat cancer.
Beth had been battling with the disease since 2017. In June, she was placed in a medically-induced coma at Hawaii's Queen's Medical Center where she spent the final moments of her life. After she passed, the Chapmans gathered to honor Beth's final wishes in a paddle-out memorial service at Fort DeRussy Beach Park, where her ashes were later spread across Hawaii's Waikiki waters.
Dog's hospital stint is just the latest in a series of unfortunate events that have befallen him in recent months. In August, Chapman's store in Edgewater, Colorado, was robbed of not only Dog merchandise, but worst of all, personal effects belonging to his late wife, including her bounty hunting equipment and other family mementos.
Photo: Getty Images
Chat About Dog The Bounty Hunter Remains 'Under Doctor's Care' After Heart Emergency