Chelsea Handler Wants Everyone To Come Out For Cannabis
By Diana Brown
September 24, 2019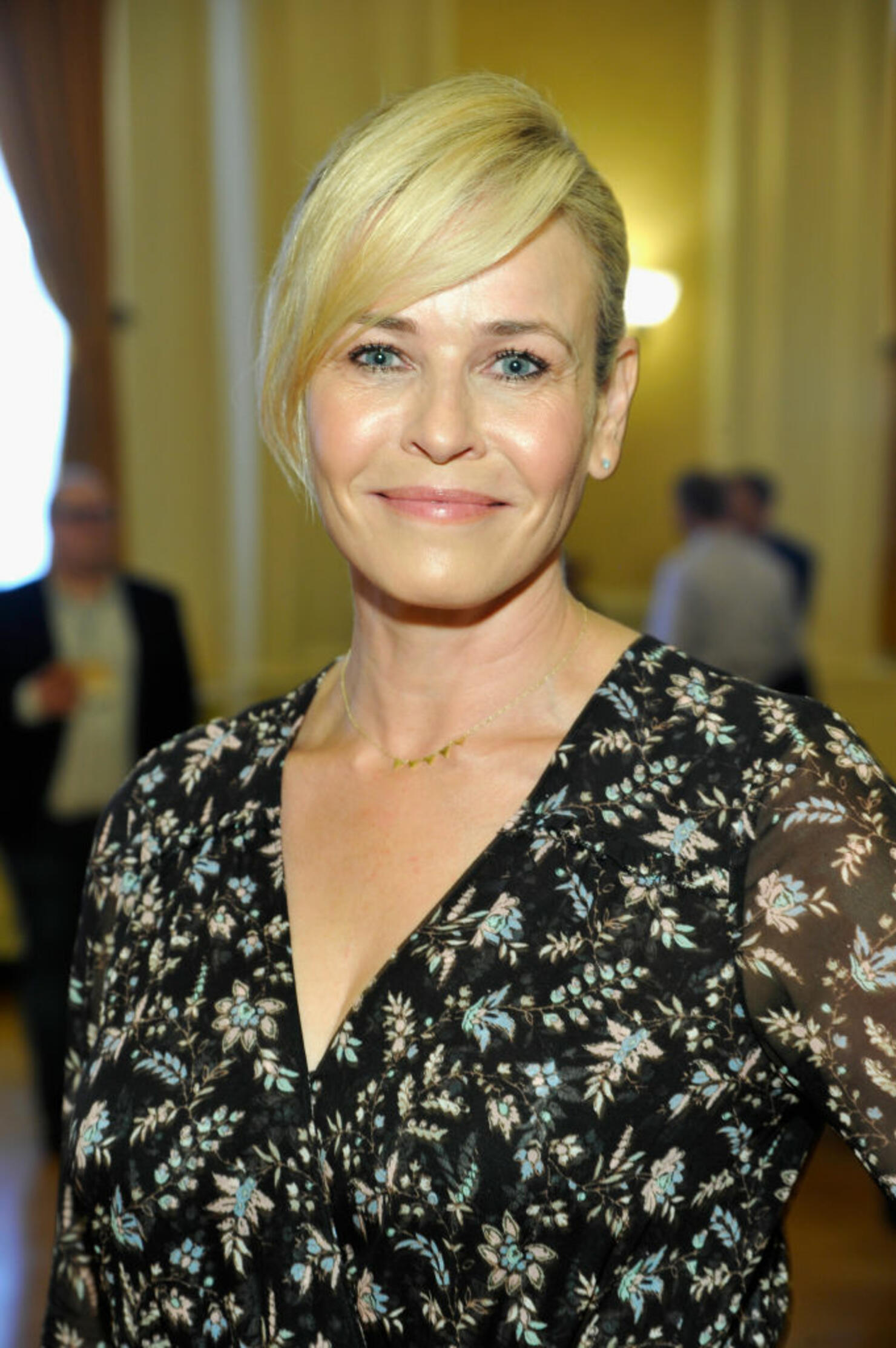 Chelsea Handler isn't shy about her love for drugs; she did plenty onscreen for her Netflix special, Chelsea Does, and several episodes of her podcast Life Will Be The Death Of Me are dedicated to her experiences with ayahuasca, the medicinal effects of ketamine treatments, and discussions about microdosing LSD and magic mushrooms. But her favorite drug of all is weed, and on this episode, she's joined by her manager Allison, her producer Brandon, and the Chief Compliance Officer at NorCal Cannabis, AnnaRae, with whom Chelsea is working to create her own line of cannabis products. They have a freewheeling conversation about their introduction to marijuana, ganja yoga moms, the future of the cannabis industry, peeing their pants, and more.
Chelsea's journey with weed started around the same time she began seeing a therapist and exploring meditation. "What I've discovered is that it's a much nicer way to go through life," she says. "Everybody's a lot less annoying, everybody's a little bit more tolerable, and I'm able to sit still. It's helped me meditate, and it's helped me be less reactive." She drank less, and pot also helped her sleep without having to take sleeping pills. "Ambien's for the birds. It's the worst...I woke up...in the driver's seat of a car...eyeshades around my neck, and I had an empty pot of spaghetti in my car in the passenger seat." In fact, when Brandon was having trouble sleeping, she told him to take an edible instead of Ambien. He was hesitant, having never smoked or taken pot before. But, "I just took a little bite of this candy peach ring before bed, and I melted into my pillows. It was the best feeling in the world, and I thought Ambien can't possibly give you this feeling!" 
Allison admits that she thinks it makes her a better mom to her three boys; "I have more patience, I can communicate better...I enjoy the time with them so much more," she says. "I see the world...in a more positive spin." AnnaRae says this is more normal than Allison thinks; she has many friends, "they're all moms, and they were just telling me how cannabis has become this key coping mechanism for their parenthood," she tells us. "Every single one of these women, they're all the breadwinners in their households. They're moms, they're executives, they're bada**es! And they all love weed."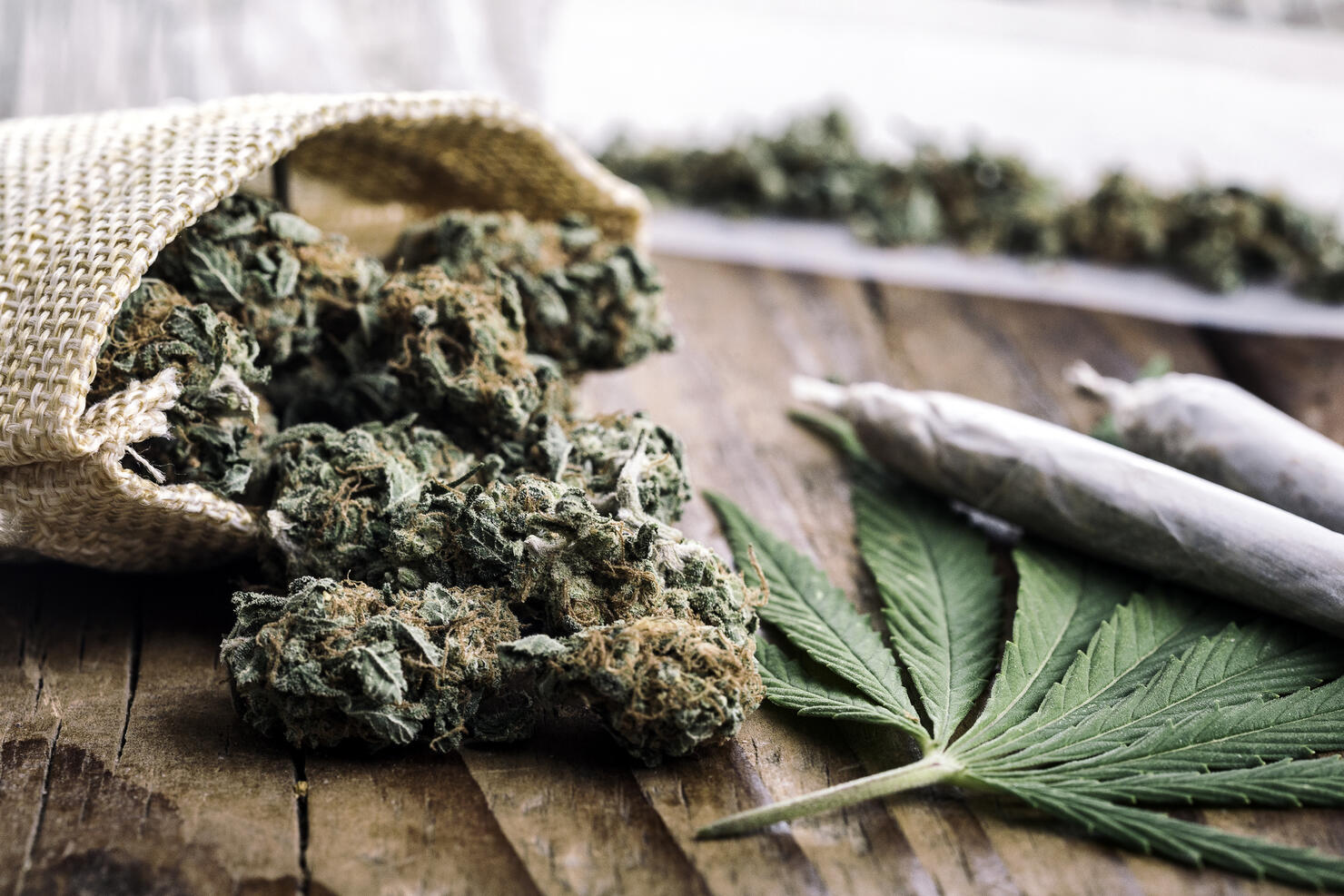 Part of weed's rising popularity is that we understand dosage a lot more than we used to. "That's why people have so much fear from edibles," AnnaRae says. "Everybody has a story of their friend from high school that made brownies, and they were hiding under a sheet on the couch all night. But now that you have dosage, because we have a regulated cannabis marketplace, this is not the same thing." Brandon agrees; "A lot of times when people are re-introduced to it, they will take something like a blueberry or a small piece of chocolate, and I had a friend say, 'I don't feel f**ked up from this.' And I think the whole point is, that's not how you're supposed to feel anymore." Unless, of course, you want to, Chelsea clarifies, and Allison laughs, "I want to feel f**ked up!" 
As more and more states legalize, AnnaRae says, there are more and more consumers on the market, and "it crosses all demographics...it really is everyone. It's not one age, one gender, one race, it's everybody." But people still feel a sense of shame around using it, even though it's so prevalent. So it's time to "come out of the closet," AnnaRae declares, "and admit that we're all into this! We all like cannabis!" Chelsea loves it, proclaiming, "That's a good way to say it! Everybody needs to come out. Come out for cannabis!" 
Join Allison, AnnaRae, Chelsea, and Brandon for more about cannabinoids, CBD cocktails, vaping, and other pot pointers, on this episode of Life Will Be The Death Of Me.
If you want to be sure you're listening to the podcasts everyone else is checking out, iHeartRadio has you covered. Every Monday, iHeartRadio releases a chart showing the most popular podcasts of the week. Stay up to date on what's trending by checking out the chart here. There's even a chart just for radio podcasts here, featuring all your favorite iHeartRadio personalities like Bobby Bones, Elvis Duran, Steve Harvey and dozens of others.
Photos: Getty Images