Red Hot Chili Peppers Pay Tribute to Ric Ocasek At Singapore Show: Watch
By Katrina Nattress
September 24, 2019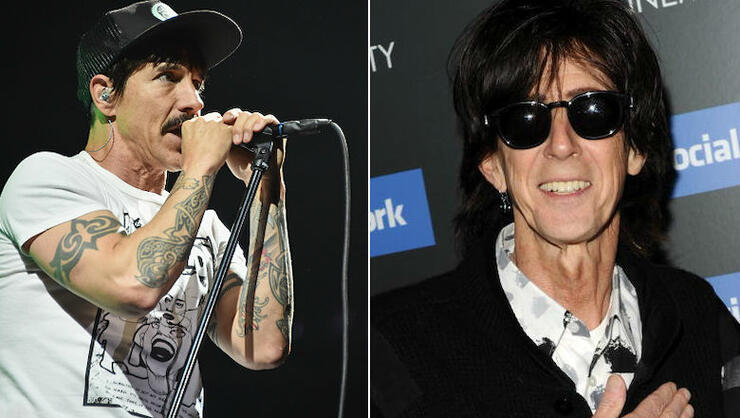 Red Hot Chili Peppers paid their respects to Ric Ocasek during a show in Singapore over the weekend. During their set, the rockers covered The Cars' 1978 hit "Just What I Needed" as a tribute to the band's late frontman, who suddenly passed away on September 15.
Flea was a big fan of Ocasek's and shared a heartfelt message on Instagram when news broke of his passing. "Ahh man, say it ain't so," he wrote alongside a photo of the rockstar. "I loved Ric Ocasek. What an interesting, smart, kind, funny man who made incredible records. I loved those Cars albums when I was a teenager. Perfect pop songs with those wicked elliot easton guitar solos. Absolute candy. Then he went and produced Rock For Light by the Bad Brains. As an adult I met him several times and he was gracious, funny and engaging. Ahh man. Ahh damn. Bless his soul. R.I.P. Transcend to the other side Ric. So much love and appreciation from me. You're All I Got Tonight."
Watch RHCP's tribute and check out Flea's post below.
Chat About Red Hot Chili Peppers Pay Tribute to Ric Ocasek At Singapore Show: Watch