Aaron Carter Gives Up His Guns, Seeks Help After Death Threat Allegations
By Regina Star
September 26, 2019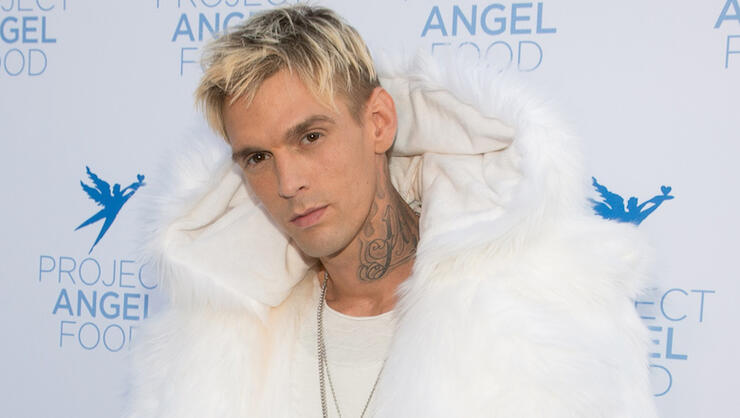 Aaron Carter has apparently sold all of his firearms this week after receiving multiple restraining orders from members of his own family.
According to TMZ, who caught up with the "Aaron's Party" musician in Lancaster, California, on Wednesday (September 25), Aaron told the celebrity gossip outlet he's given up his guns and also his relationships with brother Nick Carter and sister Angel Carter, who both slapped him with a temporary order of protection after he was accused of threatening to kill Nick's pregnant wife.
Aaron even provided documented proof of sale receipts to show which firearms he's sold back and which he was demanded to surrender to the police as a condition of the restraining orders. Per the site, Aaron was believed to have owned "at least two assault rifles, a pistol and a shotgun." When asked if he hoped to regain his guns, he answered, "That's no one's business," before warning, "I will prevail."
Additionally, it's being reported that Aaron is currently seeking treatment from doctors to help taper him off of Xanax.
A few weeks ago, the Backstreeet Boys member alleged his brother said he would kill his "pregnant wife and unborn child," which prompted Nick to get a TPO. Aaron refuted those claims on Twitter, writing, "I am astounded at the accusations being made against me and I do not wish harm to anyone, especially my family. All I ask is for my family to leave me alone."
Still, this didn't stop Nick from increasing his security last week for his family's protection after Aaron made headlines again for brandishing a rifle in a video on social media. "The difference is, it's 2020 virtually. And I'm Maximus. So don't imprison me and count on me to not battle again and kill everybody," Aaron tells a fan in the alarming clip, to which Nick responded: "I am truly now afraid for my family's safety. #Help."
Photo: Getty Images
Chat About Aaron Carter Gives Up His Guns, Seeks Help After Death Threat Allegations