Foo Fighters Cover Arcade Fire On Surprise New EP '01070725': Listen
By Katrina Nattress
September 27, 2019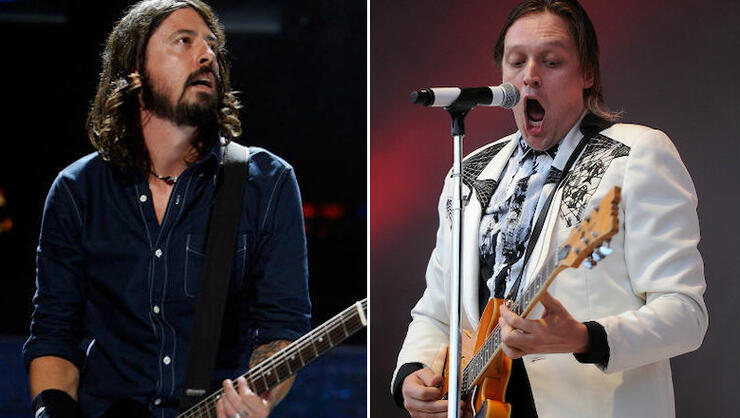 Foo Fighters have released a handful of surprise EPs since July (including one to celebrate the recent Area 51 "raid") and on Friday (September 27) they added a new edition to the list: 01070725.
The five-song album includes two covers: "Keep the Car Running – Live at BBC Radio 1's Six Weeks of Summer" (Arcade Fire), and "Holiday In Cambodia – Live from the 2007 MTV Music Awards" (Dead Kennedys). It also features "If Ever," which was a B-side to "The Pretender" from the band's 2007 album Echoes, Silence, Patience & Grace, a demo version of "Come Alive," and bonus track "Seda," both also from that album.
Listen to 01070725 below.
Aside from the EPs, The Foos are reportedly working on a follow-up to 2017's Concrete & Gold, which will hopefully come out next year.
"Well, from what I've heard from our fearless leader Dave Grohl, he has a lot of demos that he's worked on and I think we'll start, once this tour is over," Drummer Taylor Hawkins said during an interview last month. "I think not too soon after that we'll start the process of putting the songs together as a band. It's a long process. We do a lot of demoing and stuff, but I think that we'll have, I'm hoping, I think we'll have a new record by next year. We should."
Photo: Getty Images
Chat About Foo Fighters Cover Arcade Fire On Surprise New EP '01070725': Listen