Vicky Cornell Blasts "Deranged" People Behind Fake Chris Cornell Movie
By Andrew Magnotta @AndrewMagnotta
September 27, 2019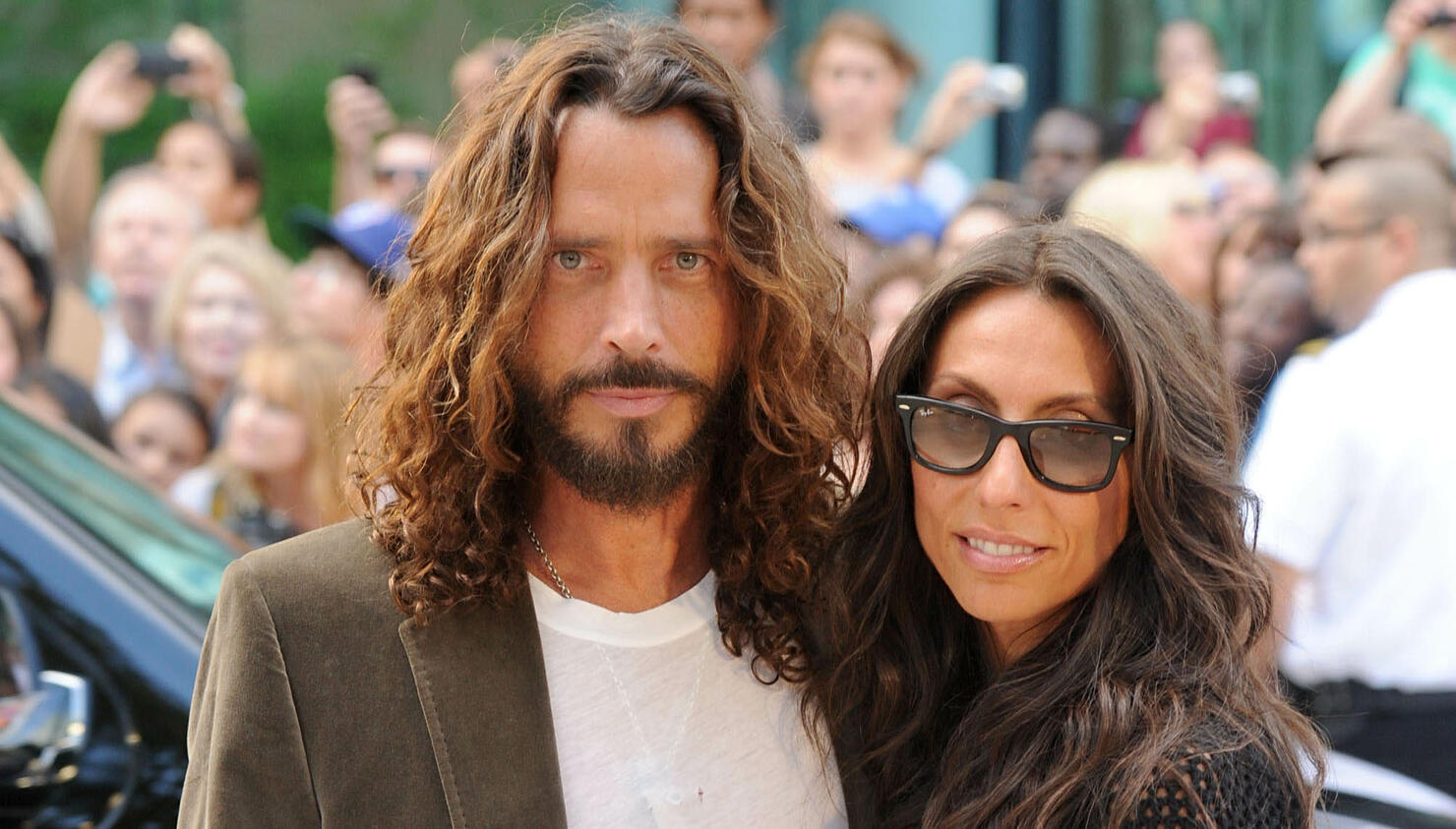 Chris Cornell's widow Vicky Cornell says there is no dramatic film coming out with actors depicting her late-husband, as was suggested by an IMDb page reported on earlier this week.
While Vicky has not disputed prior reports about a Brad Pitt-produced documentary about her husband's life, she says the information on the page for a film called Like A Stone is utterly false. In a series of Tweets, Vicky accused the "trolls and haters" behind the hoax of harassing her family for the better part of two years since her husband's tragic death.
"This is a spoof IMDb page by trolls and haters who have so much time on their hands to create fake pages — a mockery," she wrote in one Tweet. "I'm sorry to the fans who were misled."
She added in a subsequent post that "No fan of Chris Cornell would do such a thing. This commitment to hurting us — fabricating documents, impersonating me, harassing our children — how deranged — over 2 years."
Variety reported in February that Chris's estate confirmed that a film about about the Soundgarden and Audioslave front man was in preproduction. The film is being produced by Vicky, Chris's longtime friend actor Pitt and director Peter Berg's Film 45 company, which focuses on non-scripted entertainment. Berg will also direct the film.
The fake page that Vicky called attention to Thursday listed several actors as being cast in the film in roles of Chris, Vicky, Soundgarden's Kim Thayil and Superunknown producer Michael Beinhorn.
Photo: Getty Images
No fan of @chriscornell would do such a thing. This commitment to hurting us- fabricating documents, impersonating me, harassing our children - how deranged - over 2 yrs. On behalf of my husband who'd say much more- take your crazy + stay away from us + his memory #youneedhelp https://t.co/8KdX9M9Wz2

— Vicky Cornell (@vickycornell) September 27, 2019