Brad Pitt's Chris Cornell Documentary Will Include Actors, Dramatizations
By Andrew Magnotta @AndrewMagnotta
September 26, 2019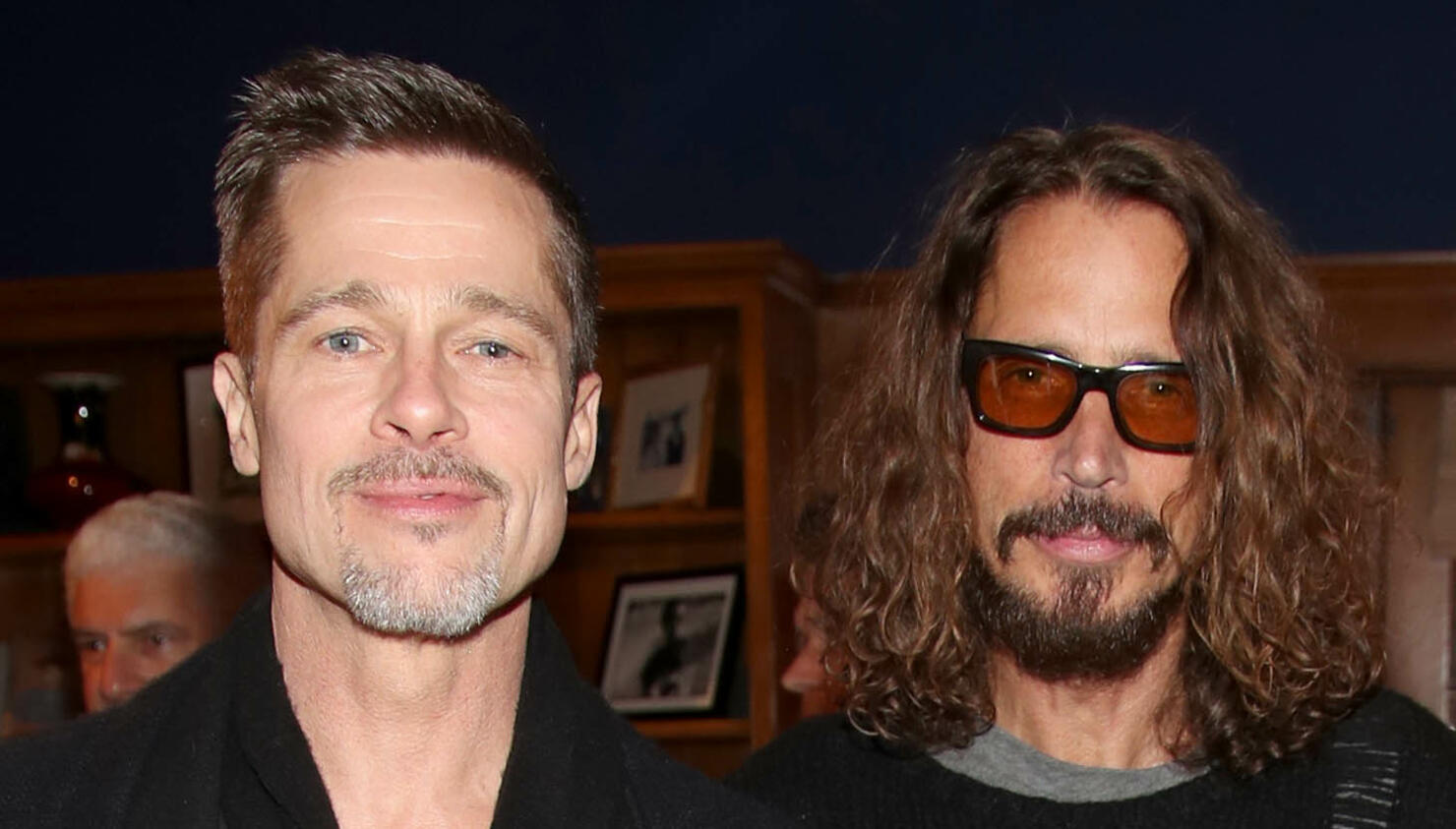 UPDATE: Chris Cornell's widow Vicky said Thursday in a statement that an IMDB page describing an upcoming film about her husband is "completely fabricated." She described it as an effort by "trolls and haters" to hurt Cornell's family.
While there is reportedly a documentary in the works about Chris, produced by Brad Pitt and directed by Peter Berg, the one described by the IMDB page listing a cast of actors is false.
No fan of @chriscornell would do such a thing. This commitment to hurting us- fabricating documents, impersonating me, harassing our children - how deranged - over 2 yrs. On behalf of my husband who'd say much more- take your crazy + stay away from us + his memory #youneedhelp https://t.co/8KdX9M9Wz2

— Vicky Cornell (@vickycornell) September 27, 2019
An upcoming documentary film about the life and career of Soundgarden and Audioslave front man Chris Cornell will attempt to put viewers in the room during some of the most pivotal moments of the singer's life.
Titled Like A Stone — a reference to one of Cornell's biggest songs with Audioslave — the film is being produced by Cornell's widow, Vicky, and his longtime friend, actor Brad Pitt. It's being directed by Peter Berg.
The film will include some dramatizations of scenes from Chris's life. Actor Lauchlin MacDonald will depict Chris, while Drena De Niro will depict Vicky.
Other actors will play Chris's mother, Karen, Soundgarden co-founder Kim Thayil and Superunknownproducer Michael Beinhorn.
There will also be archival footage of Soundgarden, Audioslave and Pearl Jam used in the film.
Chris died in 2017 while on tour with Soundgarden. Since then, his wife Vicky has become an advocate for mental health awareness and other issues, like over-prescribing of powerful anti-anxiety drugs, like Ativan, which she believes contributed to Chris's suicidal thoughts the night he took his own life.
Chris's estate released a box set of his songs from his career with Soundgarden, Audioslave and as a solo artist.
The singer was honored in January with a star-studded charity fundraiser in Los Angeles.
The members of Soundgarden have confirmed that they will not attempt to continue the band without its iconic singer, though they have clarified that they do hope to work together in some capacity.
Thayil revealed this summer that the band is hoping to complete the album it was working on with Cornell before his death.
Photo: Getty Images