Demi Lovato Feeling 'Renewed' After Getting Baptized In The Jordan River
By Regina Star
October 2, 2019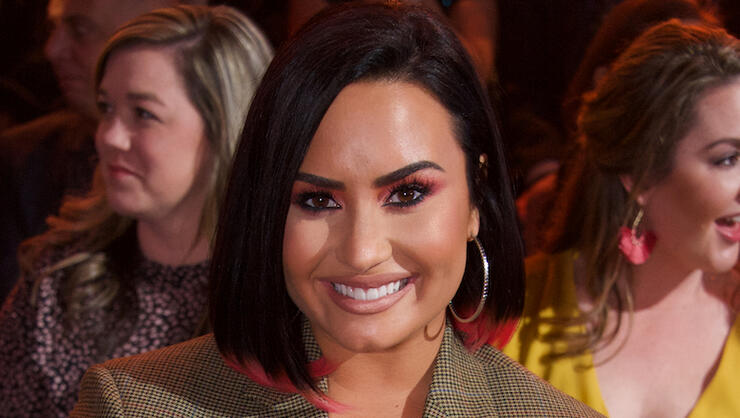 Demi Lovato feels like a new woman following her spiritual trip to Israel this week. On Tuesday (October 1), the "Sorry Not Sorry" singer, honoring her Christian beliefs and Jewish roots, revealed on Instagram that she'd gotten baptized in the Jordan River. "I am an American singer. I was raised Christian and have Jewish ancestors," the 27-year-old captioned the post.
"When I was offered an amazing opportunity to visit the places I'd read about in the Bible growing up, I said yes," she added. "There is something absolutely magical about Israel. I've never felt such a sense of spirituality or connection to God…something I've been missing for a few years now."
The pop star went on to describe the life-changing experience, which also involved visiting the Shalva National Center and Yad Vashem World Holocaust Remembrance Center in Israel.
"Spirituality is so important to me…to be baptized in the Jordan river – the same place Jesus was baptized – I've never felt more renewed in my life. This trip has been so important for my well-being, my heart, and my soul. I'm grateful for the memories made and the opportunity to be able to fill the God-sized hole in my heart," Lovato continued, sharing images from her excursion to the memorial.
Lovato's spiritual trip comes over a year after the musician overcame her struggles with sobriety following the near-fatal overdose she suffered in July 2017. As previously reported, the "Games" star has been sober since October 2018, getting treatment for her sobriety and mental health, and preparing her musical comeback with a new album on the way. Not to mention, months after breaking up with Henry Levi, the songstress has reportedly given romance another try with Bachelorette star Mike Johnson.
Chat About Demi Lovato Feeling 'Renewed' After Getting Baptized In The Jordan River