Demi Lovato Is 90 Days Sober, Mother Says: 'I Couldn't Be More Thankful'
By Paris Close
October 28, 2018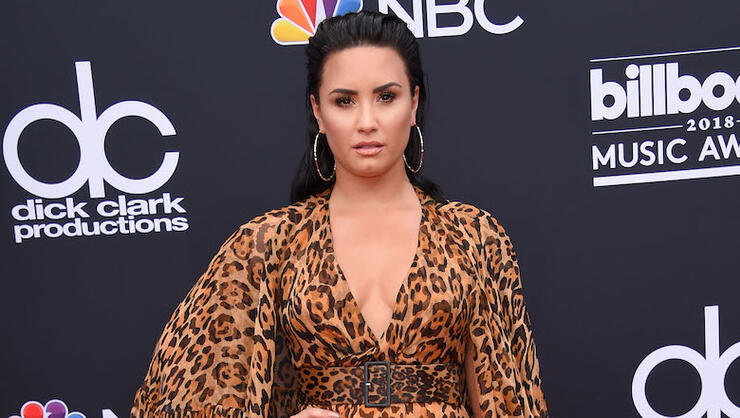 Demi Lovato's mother, Dianna De La Garza, has provided an update on her daughter's road to recovery.
On Friday (October 26), La Garza revealed in a radio interview with Maria Menounos that the singer has been sober for 90 days, adding, "I couldn't be more thankful or more proud of her because addiction being a disease, it's work. It's very hard, it's not easy and there are no shortcuts."
Although the 56-year-old wasn't aware of the factors that led to her daughter's suspected overdose, La Garza does detail how she learned of the shocking news. "I was looking at my phone and I saw all these text messages coming in from all over… and the one text message that clued me in on what was going on said, 'I just saw on TMZ and I'm so sorry.'"
The celebrity gossip outlet was the first to break the news of the "Tell Me You Love Me" star's apparent overdose on July 24. Per the report, the incident transpired at Lovato's former Hollywood Hills residence, where the artist was administered a life-saving dose of Narcan to resuscitate her. Stories later indicated that the songbird had overdosed on fentanyl-laced Oxycodone.
While La Garza admits she was aware of her daughter's broken sobriety, "I didn't know what was doing because she doesn't live with me. I just knew she wasn't sober and that's all I really knew at that time."
Following the episode, Lovato spent almost two weeks at a California treatment facility before seeking in-patient treatment in Chicago.
She has since relocated to an undisclosed rehab center on the East Coast, where the vocalist transferred some two months ago. Her ex-boyfriend, Wilmer Valderrama, has visited the star "several times" at the facility.
If you or someone you know is struggling with substance abuse, contact the Substance Abuse and Mental Health Services Administration (SAMHSA) National Helpline at 1-800-662-HELP (4357).
Photo: Getty Images
Chat About Demi Lovato Is 90 Days Sober, Mother Says: 'I Couldn't Be More Thankful'