Cardi B Is Going To Name Her Album After Tiger Woods... No, Seriously
By Lauren Crawford
October 3, 2019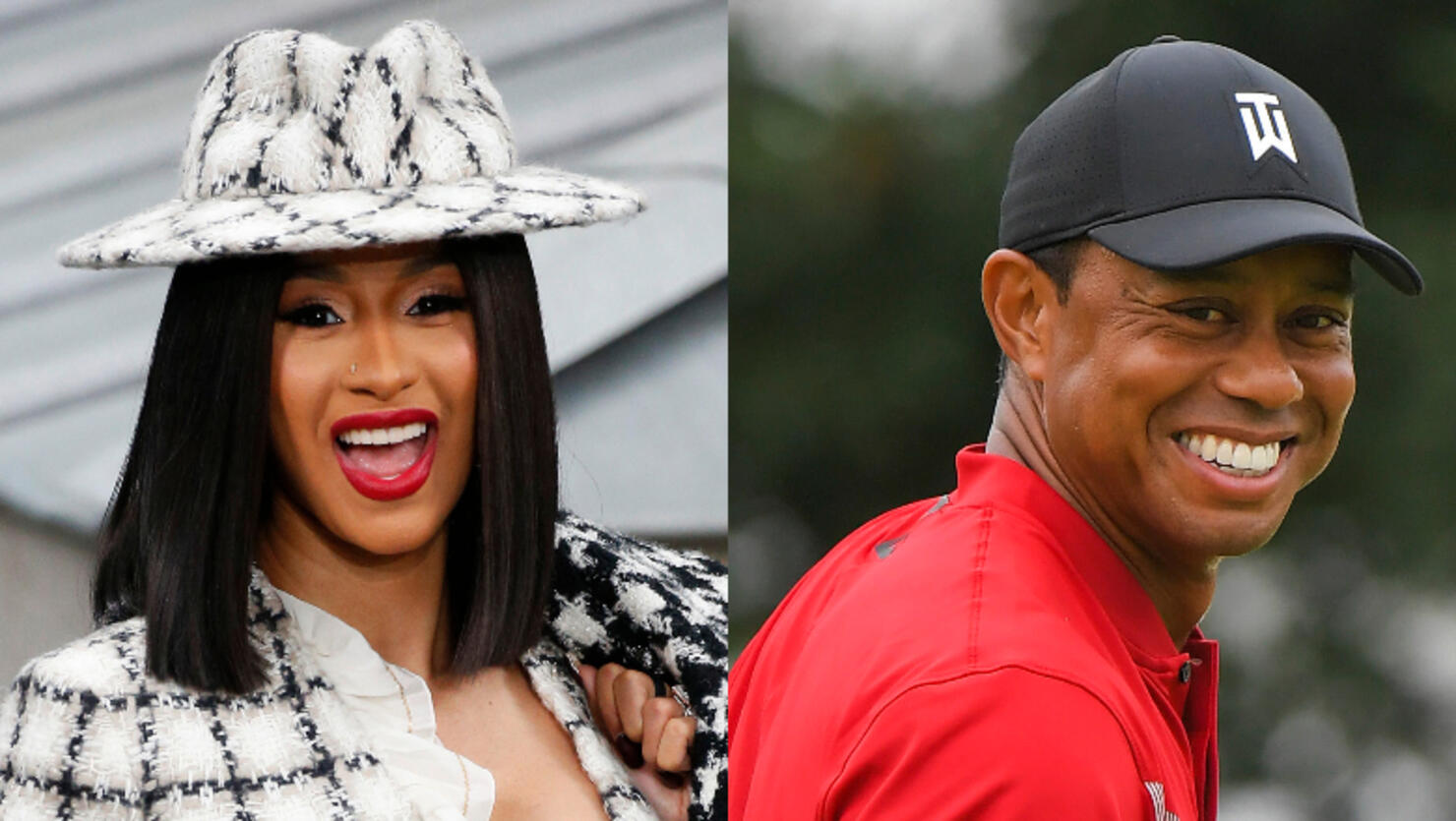 To say Cardi B was inspired by Tiger Woods' fifth Masters win would be an understatement.
While on Instagram Live Thursday (October 3), the "Press" rapper revealed that she was so in awe of the 14-time major golf champion's April win, which marked his first major championship since 2008 and his first win at Augusta National since 2005, that she's decided to name her next album after him.
"Everything I'm working on right now is straight to my album," Cardi told fans. "And I think I'm going to name my album 'Tiger Woods.'"
The 26-year-old rapper went on to explain why she wants to name her album after the golf-pro, who had a comeback year in 2019 after a string of unfortunate losses. "Because, remember when everybody was talking sh*t on Tiger Woods, like 'Oh blah blah, blah blah this, blah blah that.' And then he f**ing came and won that green jacket? That's what I'm going to name my album," Cardi explained.
While we'll have to wait and see if she actually goes through with naming her sophomore album Tiger Woods, one thing's for sure, Cardi's LP is coming in 2020. "Everything right now, I'm just gonna be real quiet about some sh*t because I been working on my album," she added. "The next sh*t that I'ma drop is gonna be my single, and then as soon as I drop my single it's gonna be my album."
Earlier this year, Cardi promised that her next album, as well as a deluxe edition of Invasion of Privacy, which never materialized, would drop in 2019. "Of course it's gonna be an album in 2019," she said on Instagram Live back in January. "Hopefully, I could get my album done around the same time that Invasion of Privacy came out, but I don't know how possible that's gonna be because I feel like I'm going to be extremely, extremely busy."
Photo: Getty Images