Bride Puts Her Dad's Ashes In Her Wedding Day Nails
By Dave Basner
August 14, 2020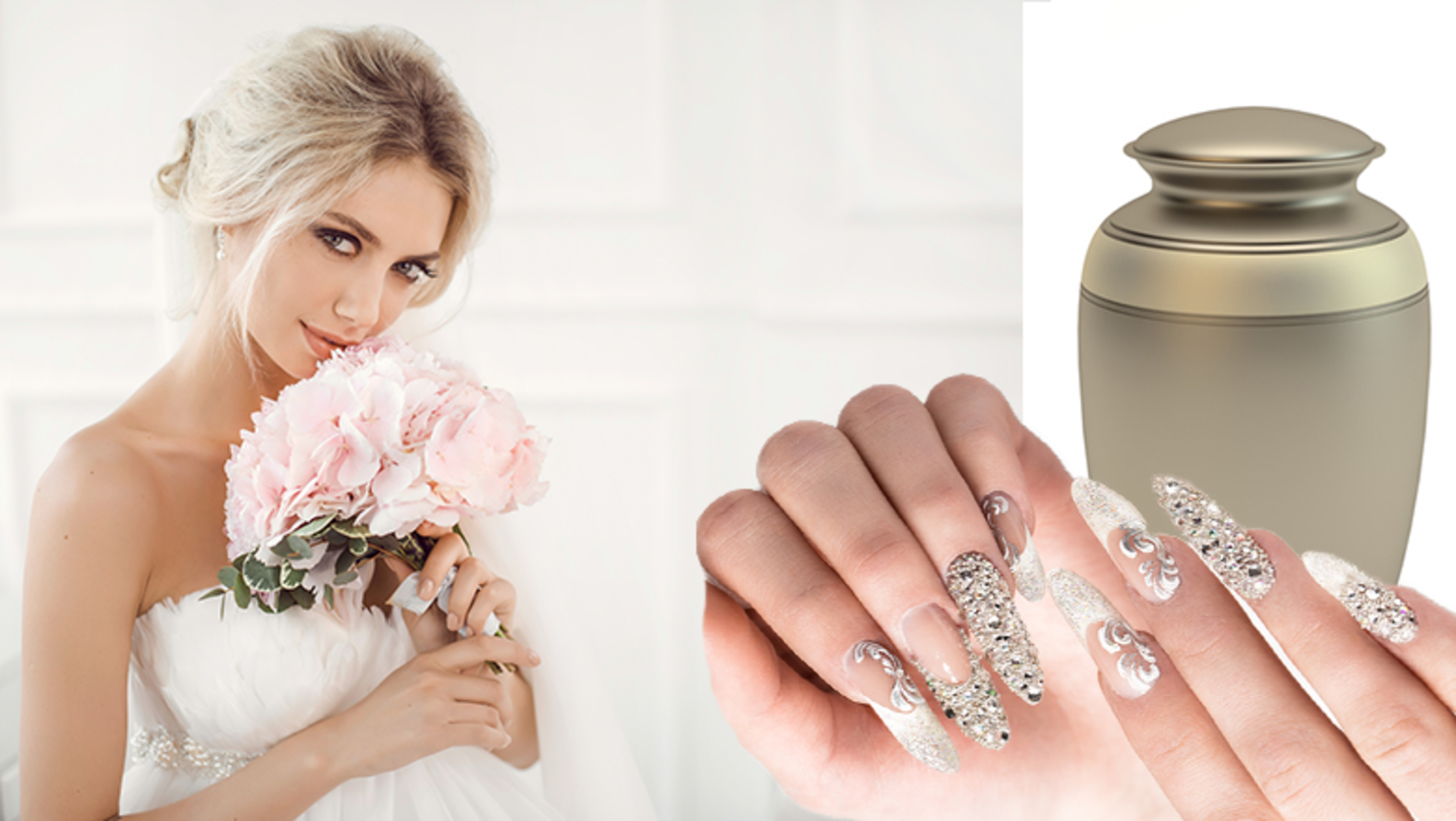 Wedding days are momentous events and while it is an overall joyous occasion, it can also be difficult for some brides and grooms with loved ones who aren't at the ceremony because they've passed away. Many deal with it by bringing photos of their late relatives or even wearing something that belonged to them so that in a way, they are present.
Charlotte Watson lost her dad to cancer four months before her nuptials and found a special way to include him in her big day - the 26-year-old used his ashes in her nails. Charlotte's cousin, Kirsty Meakin, a nail artist and YouTuber, gave her a one-of-a-kind manicure that featured the ashes encased in her nails. To get the nails just right, Kirsty and Charlotte went through the ashes to find pieces that would work. When they selected both dust-like pieces and small bits of bone fragments, Kirsty created a French ombre manicure.
Charlotte was moved by her nails, telling Metro, "I finally got my wish, which was for my dad to hold my hand and walk me down the aisle. That's exactly how it felt."
Kirsty filmed the whole process and posted it on her YouTube page where the comments are all very positive. Charlotte described how people felt about her nails saying, "The reaction we got was incredible, not just from my family and friends but from thousands of people who watched the video and shared it."
Following the wedding, Kirsty removed the nails and glued them to a photo frame so Charlotte could keep them, and the ashes on them, forever. Charlotte plans to have jewelry made from he rest of her fathers ashes.
Photo: Getty Images