R. Kelly Accused Of Blackmailing & Threatening Alleged Victims
By Peyton Blakemore
October 8, 2019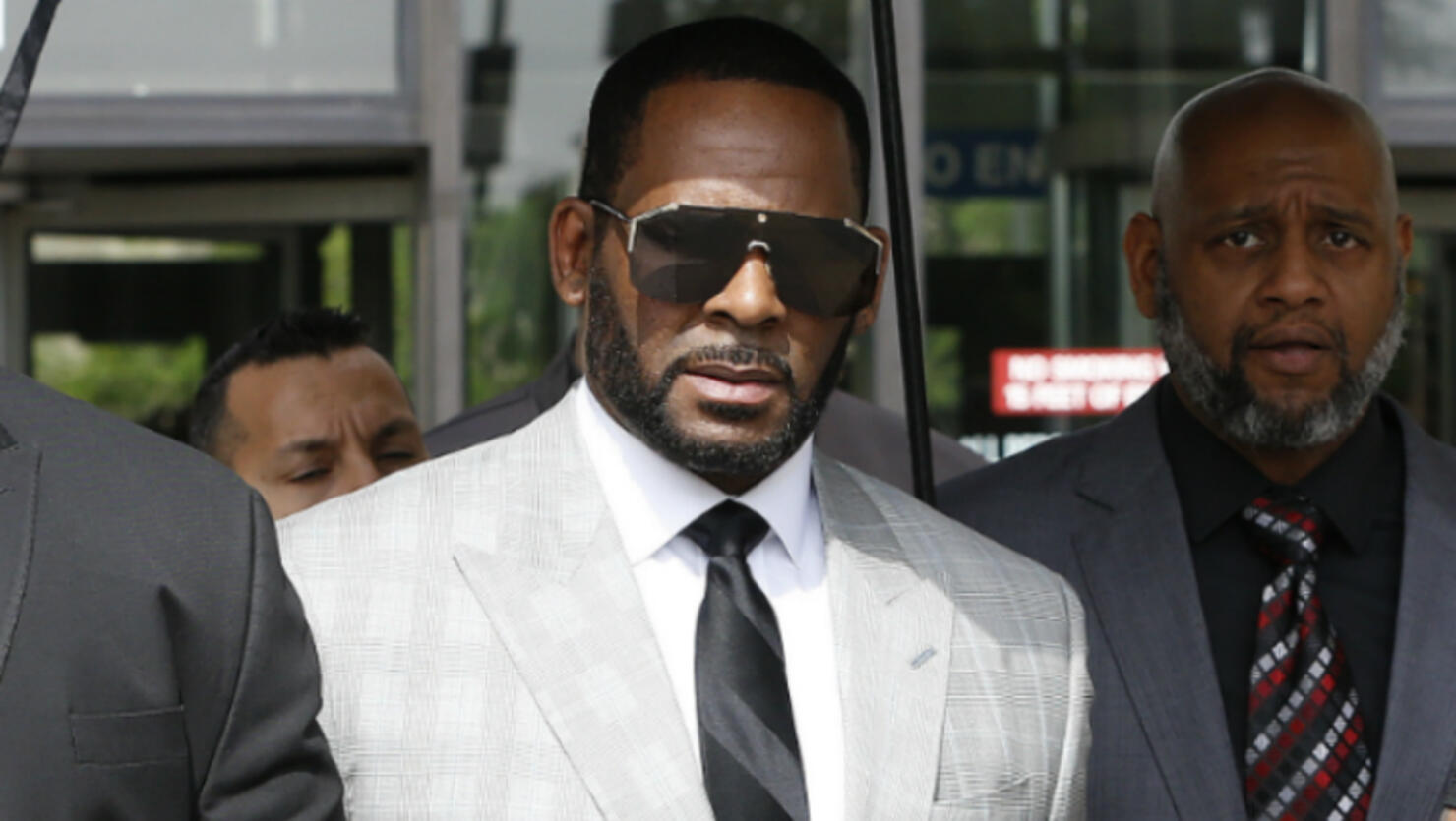 R. Kelly is being accused of intimidating his alleged victims and threatening their families.
According to legal documents obtained by The Blast, the prosecution claims that the accused pedophile, who was hit with a total of 18 counts of sexual misconduct and other charges in Chicago and New York earlier this year, will be a threat if he's released from jail, citing typewritten letters Kelly allegedly wrote to an unnamed accuser's lawyer. In the letters, the 52-year-old singer threatened "to release compromising and potentially embarrassing photographs" of his accuser if she pursued her civil lawsuit against him.
The prosecution additionally included "certain photographs and screen shots of text message exchanges" between Kelly and his accuser as proof that his learning disabilities did not inhibit his ability to write the letters. "The defendant cannot credibly deny his role in intimidating witnesses by claiming, self-servingly, that he could not have written the letter due to his allegedly limited reading and writing skills where he provided the material used to make the threats and signed his name to the accompanying documents," prosecutors noted.
They also claimed that Kelly "has a history of coercing women to write letters containing false and embarrassing allegations, so that the defendant could use those letters as blackmail. Multiple witnesses have reported that the defendant directed them to write these embarrassing and false letters and the similarities among the accounts by multiple witnesses lends credence to their accounts."
As previously reported, Kelly was denied bail by a Brooklyn judge on Wednesday (October 2). The disgraced singer had previously asked to be freed while awaiting trial because he claimed that he didn't have enough money to flee and was in poor health. However, Brooklyn prosecutors said that Kelly was lying about his financial status and even presented evidence to show that he directed his lucrative royalty checks into a friend's bank account.
Judge Ann Donnelly sided with prosecutors, denying the bail request, noting that Kelly is accused of committing crimes involving "very young girls," his finances are "murky, to say the least" and his legal team's proposed home detention "certainly would do nothing to deter him" from intimidating witnesses, Page Six reported.
Kelly's next hearing is set for December 9 and his federal trial is set for May 18, 2020.
Photo: Getty Images