Rihanna Talks Super Bowl, That Long-Awaited Album, Being In Love & More
By Lauren Crawford
October 9, 2019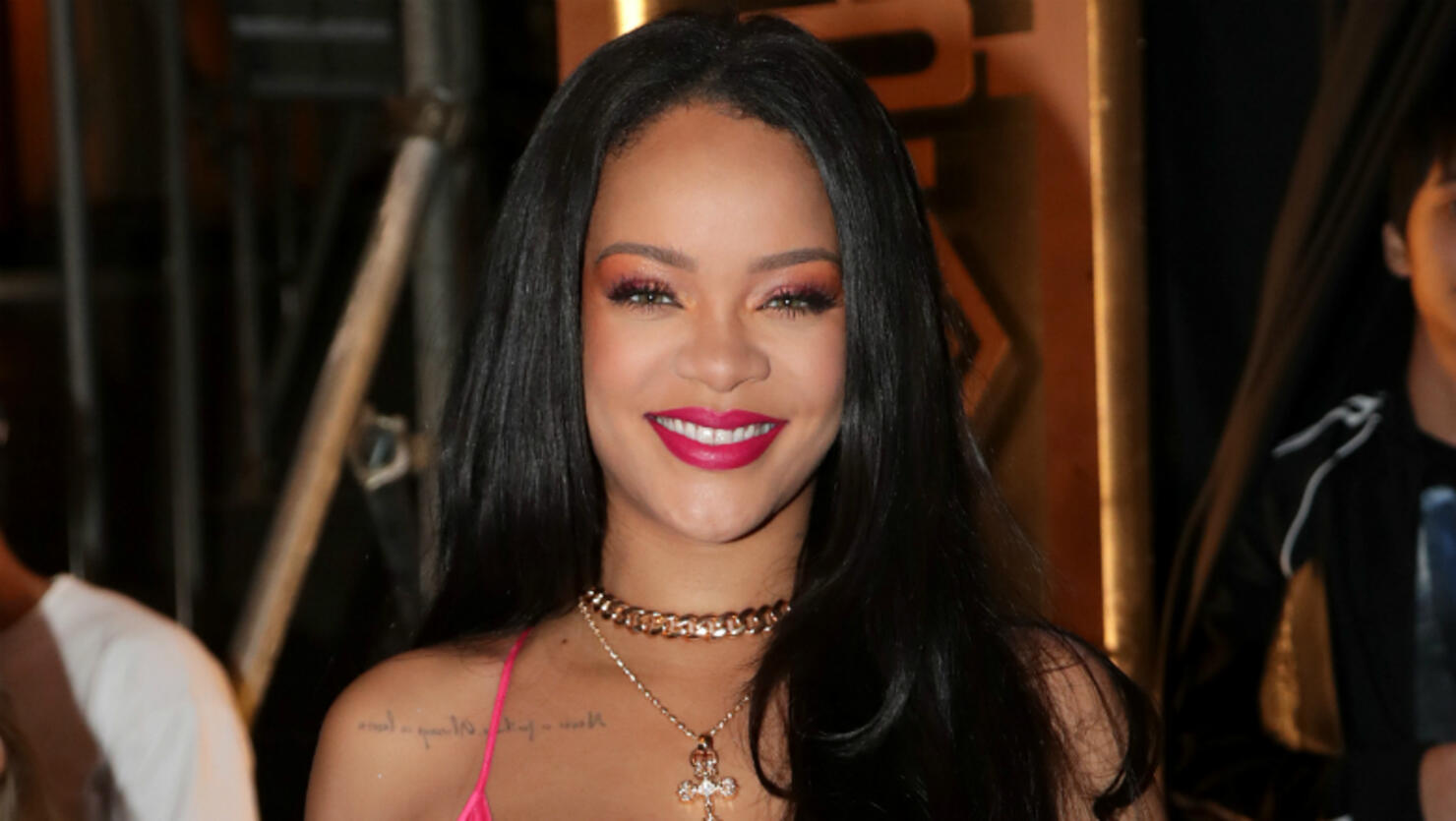 If you can believe it, Rihanna is just getting started.
The already-legendary songstress turned business mogul sat down with Vogue for their November 2019 issue and shared the ins-and-outs of her very busy life: detailing what she's working on currently — yes, that long-awaited album — how her history-making multi-million dollar businesses came to be, the status of her love life, and her unfiltered thoughts on the lack of gun control in America, the on-going war on immigrants, and the oh-so-controversial National Football League.
Check out the highlights from her interview below!
On her upcoming album, tentatively titled R9:
I have been trying to get back into the studio. It's not like I can lock myself in for an extended amount of time, like I had the luxury of doing before. I know I have some very unhappy fans who don't understand the inside bits of how it works.
I like to look at it as a reggae-inspired or reggae-infused album. It's not gonna be typical of what you know as reggae. But you're going to feel the elements in all of the tracks [...] Reggae always feels right to me. It's in my blood. It doesn't matter how far or long removed I am from that culture, or my environment that I grew up in; it never leaves. It's always the same high. Even though I've explored other genres of music, it was time to go back to something that I haven't really homed in on completely for a body of work."
Vogue noted that the week after their interview, "one Robyn R. Fenty" registered "a new song called 'Private Loving' to the music-rights organization BMI."
On if she has plans to stop making music:
Oh, nooo. Music is, like, speaking in code to the world, where they get it. It's the weird language that connects me to them. Me the designer, me the woman who creates makeup and lingerie—it all started with music. It was my first pen pal–ship to the world. To cut that off is to cut my communication off. All of these other things flourish on top of that foundation.
On if it's true she turned down the Super Bowl halftime show in solidarity with Colin Kaepernick:
Absolutely. I couldn't dare do that. For what? Who gains from that? Not my people. I just couldn't be a sellout. I couldn't be an enabler. There's things within that organization that I do not agree with at all, and I was not about to go and be of service to them in any way.
On how she felt the day after the Dayton and El Paso shootings:
It is devastating. People are being murdered by war weapons that they legally purchase. This is just not normal. That should never, ever be normal. And the fact that it's classified as something different because of the color of their skin? It's a slap in the face. It's completely racist." She goes on: "Put an Arab man with that same weapon in that same Walmart and there is no way that Trump would sit there and address it publicly as a mental health problem. The most mentally ill human being in America right now seems to be the president.
On if she has anything to say to young immigrants living through this time:
What do you say? What can you say?It's gonna get better? I almost feel sick to my stomach. I don't even believe this is happening in real life. In front of my eyes. In front of the world. It's not even hidden. This is blatant [...] Think about this. What does America stand for? A bunch of immigrants.
On if anything makes her feel hopeful about a better future?
I feel like the darkness has actually forced people to find this light within them where they want to do better. It's easy when you think everything is going really well and perfect. When everything is flowers and butterflies and you're in your own bubble and your own world. But to see it, to know it's happening—it pushes you to want to be the light in the world.
On her relationship status:
Yeah, I'm dating. I'm actually in an exclusive relationship for quite some time, and it's going really well, so I'm happy."
(And of if she wants kids: "Without a doubt.")
To read Rihanna's full interview with Vogue, click HERE.
Photo: Getty Images