Foo Fighters Cover Psychedelic Furs, B-52's on Surprise '01020225' EP
By Katrina Nattress
October 11, 2019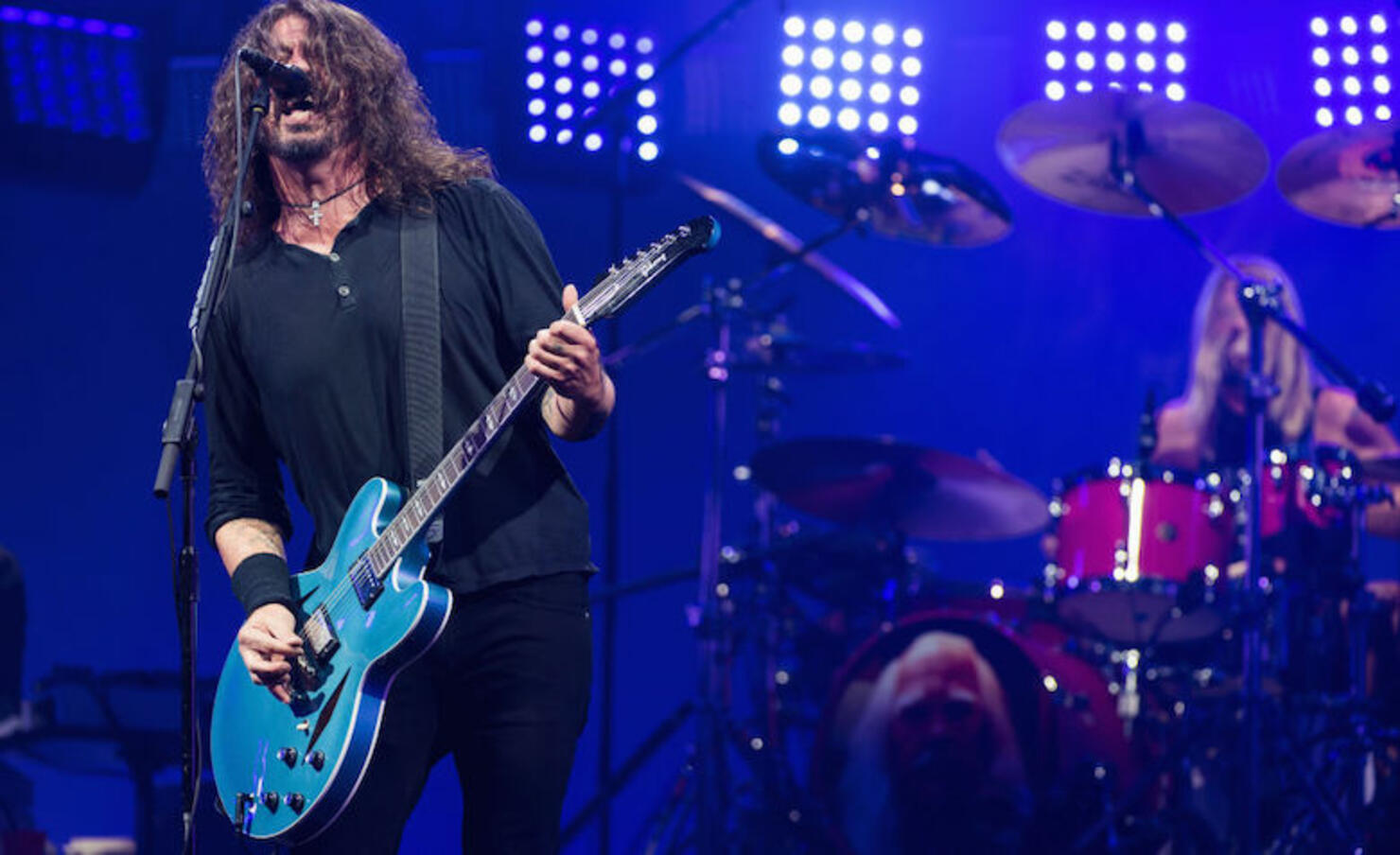 While fans patiently await a new Foo Fighters album, the band has been feeding a steady diet of "new" music through a series of surprise EPs. Each numbered archival album features covers, live versions, and rare songs. And the latest collection, 01020225, includes all of the above. The four-song set boasts two covers: one of The Psychedelic Furs' 1980 track "Sister Europe," and a live cover of the B-52's "Planet Claire" that features the band's singer Fred Schneider and was recorded live at the Supper Club in New York City on Halloween 2002. It also contains two songs that were included in film soundtracks — "The One," which was featured in Orange County, and "Win or Lose" off the Out Cold soundtrack. Both tracks also served as B-sides to "All My Life."
Listen to the 01020225 EP below.
According to Dave Grohl, the Foos went back into the studio this month to work on the followup to 2017's Concrete & Gold. Though we're unsure when we can expect to hear the new album, drummer Taylor Hawkins has said he hopes it'll be out sometime next year.
"Well, from what I've heard from our fearless leader Dave Grohl, he has a lot of demos that he's worked on and I think we'll start, once this tour is over," he explained. "I think not too soon after that we'll start the process of putting the songs together as a band. It's a long process. We do a lot of demoing and stuff, but I think that we'll have, I'm hoping, I think we'll have a new record by next year. We should."
Photo: Getty Images