Funeral Video Goes Viral Due To Dead Man's Hysterical Pre-Recorded Message
By Dave Basner
October 14, 2019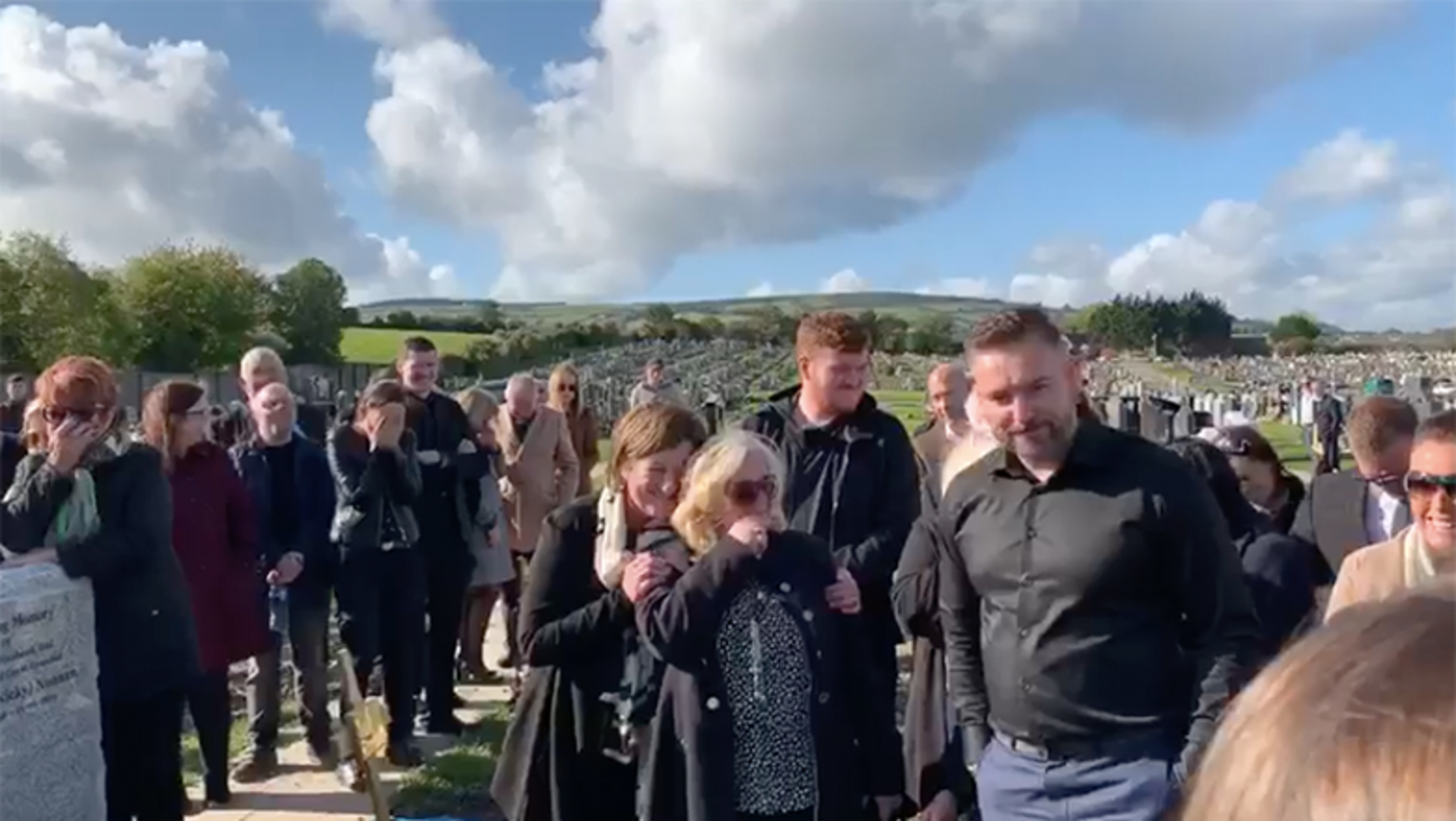 Most people think of funerals as sad, dreary affairs, but a recent one in Ireland shattered that perception and it's all thanks to the man who died. His name was Shay Bradley and the grandfather of eight from Dublin was a born prankster... and he died one too.
After his casket was lowered into the ground, as Shay's distraught friends and family all stood together by his graveside, a banging sound could be heard, followed by a shout of "hello?" that seemed to come from the casket six feet below everyone. They then heard, "Let me out, it's dark in here!" and "Is that the priest I can hear?"
The confused mourners realized it was Shay's last prank and before long, he had everyone laughing one last time.
WARNING: There is some strong language in the video
My dad's dieing wish, always the pranksters, ya got them good Poppabear 😉 and gave us all a laugh just when we needed it!! I will love you forever 😘😘#shayslastlaugh

Posted by Andrea Bradley on Sunday, October 13, 2019
According to his wife, Shay recorded the message a year before he passed away, but she only found out about it when her son gave her a heads up the day before the funeral. Shay's daughter shared video of the funeral on Facebook, captioning it, "My dad's dying wish, always the prankster, ya got them good Poopabead and gave us all a laugh just when we needed it! I will love you forever #shayslastlaugh."
Shay's wife described him by saying, "Shay was a prankster, always thought outside the box and wanted to leave his family laughing. He was a larger than life character and sadly missed by anyone who knew him."
No word on if the "outside the box" pun was intended.
Photo: Facebook/AndreaBradley