Doctor Says Smoking, Not Metal Picks The Likely Cause Of Van Halen's Cancer
By Andrew Magnotta @AndrewMagnotta
October 17, 2019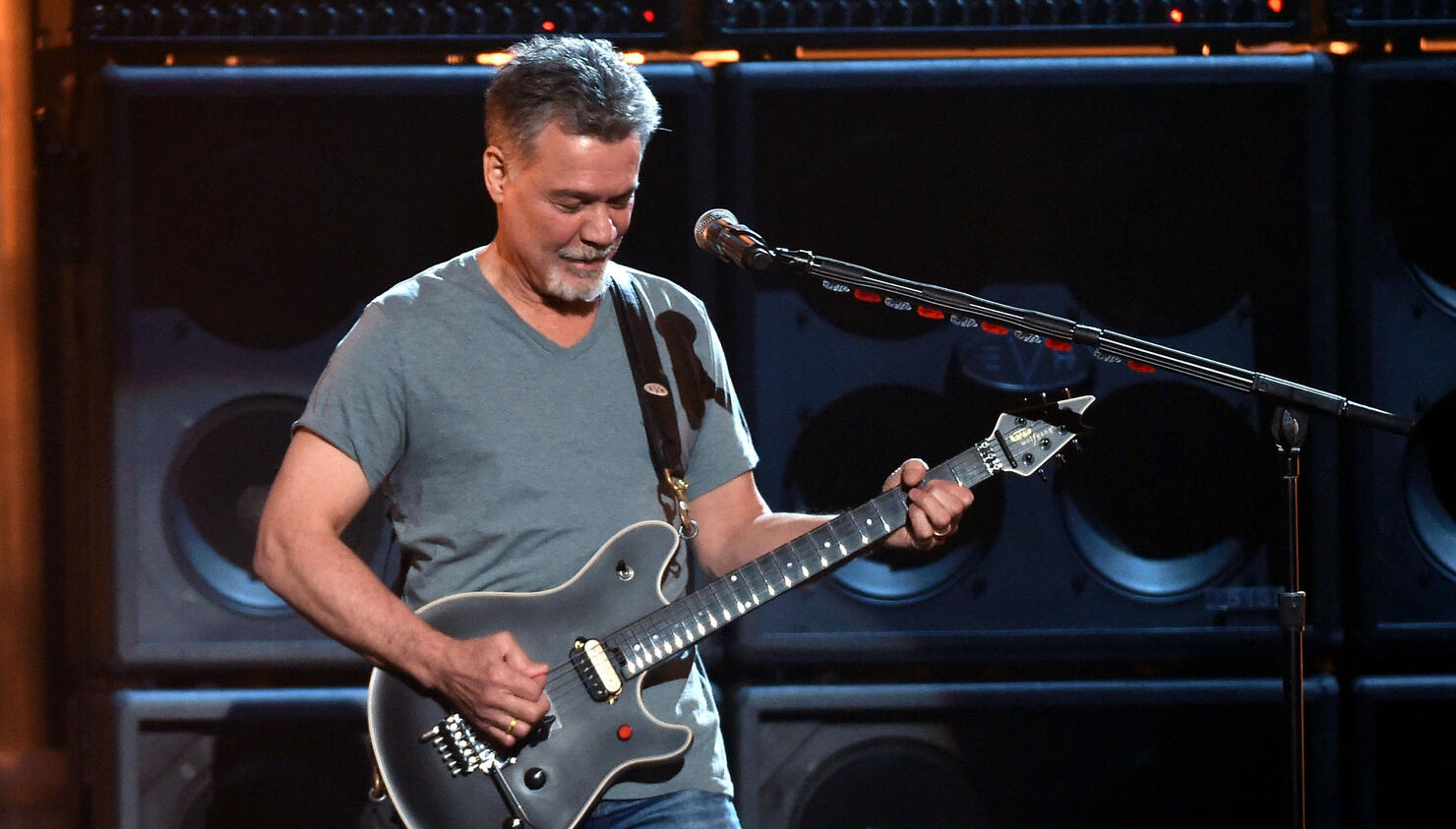 After months of speculation about Eddie Van Halen's health, it was finally revealed that the guitar innovator is battling throat cancer and has been traveling between the U.S. and Germany for treatment over the past several years.
This is not Van Halen's first bout with cancer. The guitarist was treated for tongue cancer in 2000 and declared cancer-free in 2002. He later attributed the cancer to his habit of holding metal guitar picks — usually made out of copper or brass — in his mouth while he played guitar with his fingers.
In a 2015 interview with Billboard, Van Halen noted that his cancer was in the exact spot he tended to hold his picks. He conceded that his smoking and history of drug use probably contributed to his cancer, but he noted that he had no cancer in his lungs.
Push Doctor medical officer Dr. Tom Micklewright says there no good reason to believe Van Halen's suggestion that the non-carcinogenic metals, copper and brass, that he mentioned have anything to do with his cancer fight.
"Copper coils have ben used as contraception in the human body for many years without evidence in increased cancer risk," Micklewright told Insider. "In contrast, numerous chemicals contained within cigarettes have ben conclusively proven to significantly increase cancer risk, and the more likely cause of his throat cancer."
Van Halen's problems with drugs and alcohol have been well-chronicled. He was also a heavy smoker for several decades.
Micklewright adds that numerous other metals, like lead and mercury, and compounds made out of cobalt and nickel have been linked to health problems, and that may be the source of Van Halen's misconception. But even carcinogenic metals pose nowhere near the cancer risk that smoking does, he emphasized.
TMZ's recent report on Van Halen's health noted the guitarist's belief that his metal plectrums have something to do with his disease.
The report also noted that people close to the Rock and Roll Hall of Famer believe he is doing well and that his treatments seem to be effective.
Van Halen's longtime pal Steve Lukather, of the band Toto, recently said that he did not believe there was any "drama," in terms of Van Halen's health.
Photo: Getty Images