Toto Will "Call It A Day" After Current Tour Ends, Steve Lukather Says
By Andrew Magnotta @AndrewMagnotta
October 17, 2019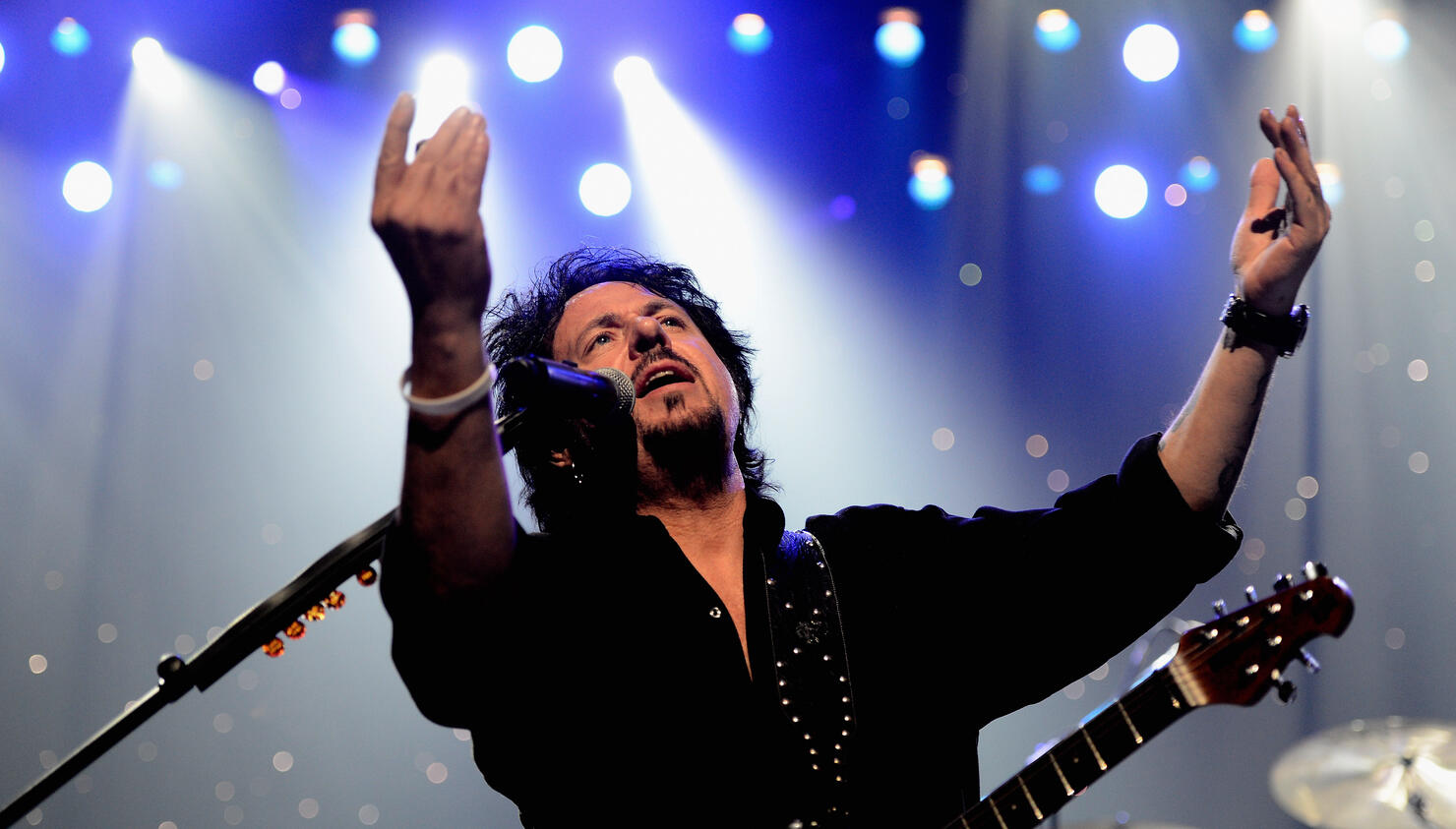 Toto guitarist Steve Lukather thinks the band's live career might be over after this weekend.
The band's tour wraps up this coming Sunday, and Lukather conceded that he's not sure whether there are more shows on the horizon for the hitmakers.
"I don't know what the future-future's gonna be," Lukather qualified in a recent interview with the Morning Call, "but I do know [Oct. 20 in Philadelphia] is gonna be the last show ... for the foreseeable future — and certainly the end of this configuration of Toto."
The guitarist pointed out that although the band travels comfortably nowadays, the members are eager to spend more time with their families. He says he was away from home for 230 days out of one recent year.
Band co-founder David Paich was forced to go home early during Toto's 2018 European tour due to health problems. Lukather said the episode was a wake-up call for the rest of the band.
"It was really the scariest thing ever," Lukather said. "He had some sort of seizure or something like that. We went home and he had to retire from touring because of his health. Apparently, he pushed himself a little too hard and he fell, you know, so to speak."
Paich's health has improved, Lukather clarified, noting that he can still sing and play, but rigorous travel has been ruled out for the keyboardist.
The band was also the target of some litigation, which also took a toll, Lukather added.
"Another bummer of our situation and why we're calling it a day," he said.
Health and legal problems aside, as goodbyes go, this past year-and-a-half went famously for the band. Thanks to Weezer, and some diligent lobbying by their fans, Toto's 1982 song "Africa" became a hit all over again. It all happened just in time for Toto's '40 Trips Around the Sun' anniversary tour kick-off.
Representatives for the band later said via the Philadelphia Inquirer that while Toto is taking a break after this tour ends, the band is expected to return with a revamped lineup.
Photo: Getty Images