Lady Gaga Needed Her 'Entire Body' X-Rayed After Falling Off Stage
By Paris Close
October 19, 2019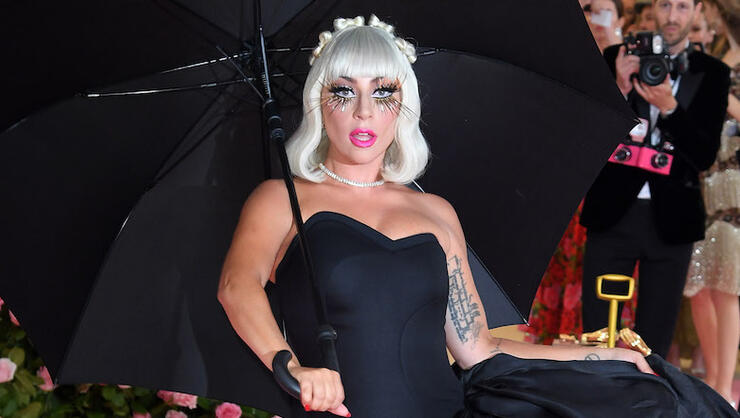 Lady Gaga is feeling "OK" after falling off stage a few days ago.
On Friday (October 18), the pop star provided a health update on how she's doing after suffering a nasty spill during her Las Vegas residency show, Enigma, last night. In one post, the "Born This Way" musician shares an image of her hand under an X-ray machine, informing fans that she's been cleared by doctors despite tumbling off the stage during Thursday's show (October 17) at the Park Theater at Park MGM.
"When they have to X-Ray almost your entire body...Just Dance. Gonna be ok👌," the 33-year-old captioned the X-ray image, assuring fans she was doing all right. In a previous post-performance post, Gaga showed an image of herself recovering from the incident with an ice bath., writing, "Post show routine: ice bath for 5-10 min, hot bath for 20, then compression suit packed with ice packs for 20."
In case you missed it, the tumble transpired after Gaga invited a fan onstage at the gig to join in on her performance. Apparently, the man she welcomed to take the stage with her attempted to pick her up as they were dancing until he lost his balance, sending them both over the stage.
While the accident sounds as painful as it looked on camera, per fan-shot videos, Gaga was back on her feet in no time to complete the remainder of the show. (See the videos here.)
Photo: Getty Images
Chat About Lady Gaga Needed Her 'Entire Body' X-Rayed After Falling Off Stage