Jennie Garth Wants To Reboot 'What I Like About You' With Amanda Bynes
By Regina Star
October 21, 2019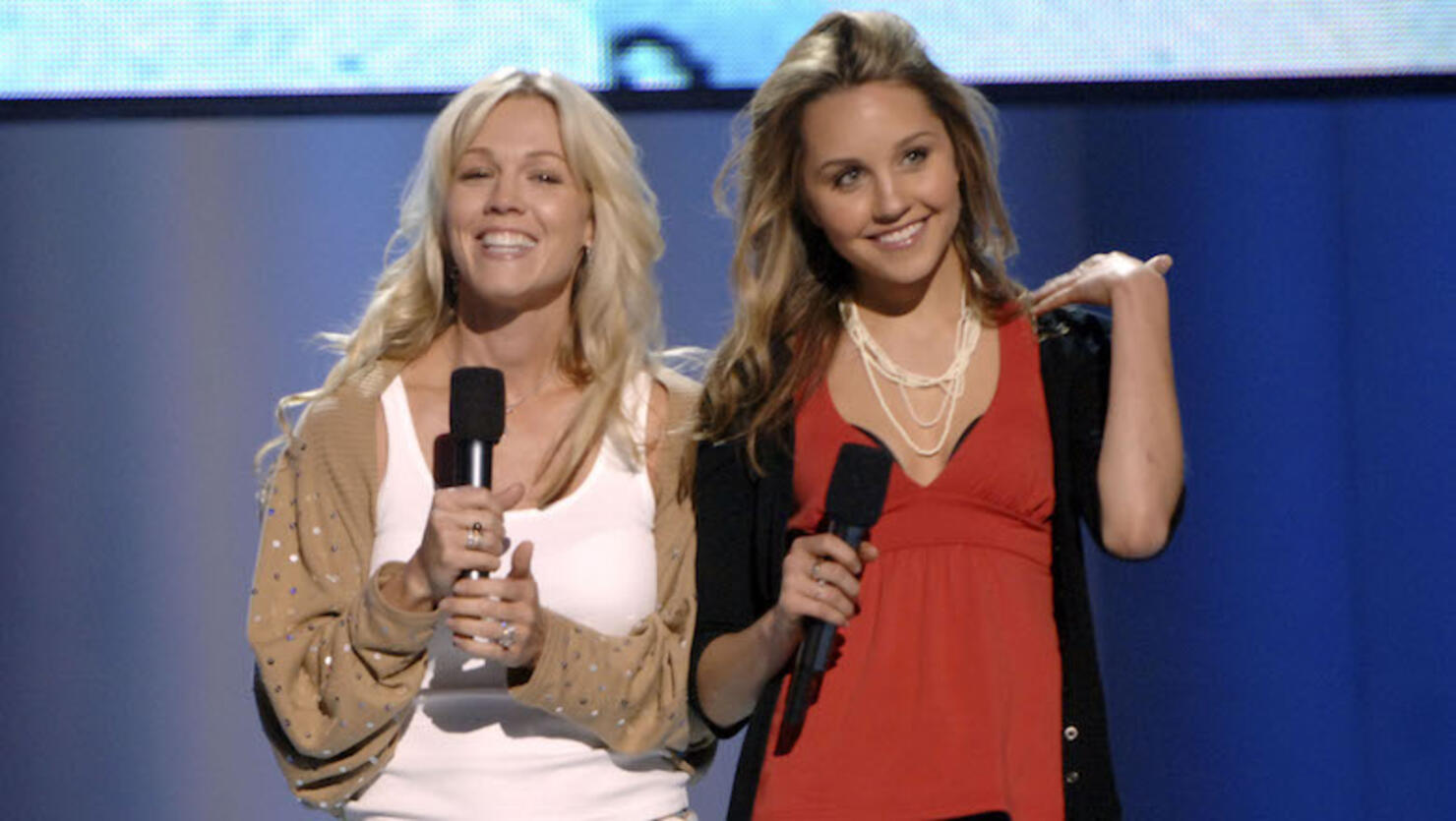 Jennie Garth thinks it's time for her and Amanda Bynes to bring back What I Like About You — and we agree!
While speaking with Entertainment Tonight at the Much Love Animal Rescue 3rd Annual Spoken Woof Benefit at Microsoft Lounge in Culver City, California, earlier this month, the Beverly Hills, 90210 alum expressed her interest in bringing back the WB comedy series with her sister from another mister.
"Wouldn't that be great? That was my favorite job. Just being able to do comedy, multi-camera comedy like that, I loved it so much," the 47-year-old told the outlet. "[It was a] half-hour sitcom, it was a great experience and I would love nothing more than to revisit that show."
Most millennials can recall the 2002 sitcom followed the lives of two sisters — the responsible Val (Garth) and the spirited teen Holly (Bynes) — living in New York City. The show produced 86 episodes across its four-season run before it officially wrapped in 2006.
Garth's call for a reboot may be a possibility given Hollywood's latest craze with revivals. Although Bynes hasn't had a steady small screen role since the show ended, Garth revealed her friend was actually offered a spot on Season 28 of Dancing with the Stars, but ultimately passed on the opportunity because it's "not the type of comeback she's looking for."
When asked if she's spoken with her former costar recently, Garth replied, "I haven't talked to her, no. But we're like soul sisters, so anytime, call me!"
Photo: Getty Images