Cardi B Joins 'Fast & Furious' Franchise: See Her On Set With Vin Diesel
By Lauren Crawford
October 22, 2019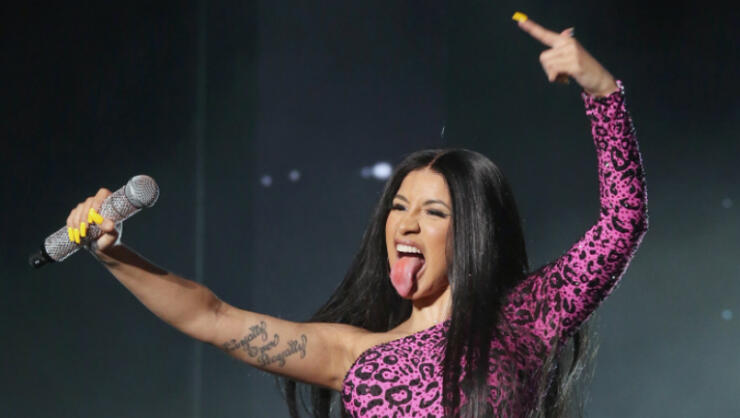 It's official —Cardi B has joined the Fast & Furious family, landing a role in the upcoming Fast & Furious 9 movie.
On Tuesday (October 22), the face of the international franchise Vin Diesel shared the news on Instagram, posting a clip alongside Cardi from their final day of shooting in the United Kingdom. "Day 86 here on the set of Fast 9. I know I'm exhausted. We all gave every single thing we could for this movie — put it all the table, put it all out there," Vin said before Cardi shared her filming experience.
"I'm tired, but I can't wait. I ain't gon' front, I think this gon' be the best one," the "YES" rapper teased while wearing a black, heavy-duty vest.
"We're so blessed," Vin added. "Last day filming in the UK. All love, always."
Cardi then concluded the clip in Cardi fashion, with a hilarious sentiment, saying, "I'm ready to take my nappy nap. I've been saying this the whole day."
According to Vin, fans won't have to wait long to see Cardi on the big screen as he revealed that Fast 9 will be dropping in May 2020.
Chat About Cardi B Joins 'Fast & Furious' Franchise: See Her On Set With Vin Diesel