Kane Brown Reveals Daughter's Nursery While Mourning Loss Of Drummer
By Blake Taylor
October 22, 2019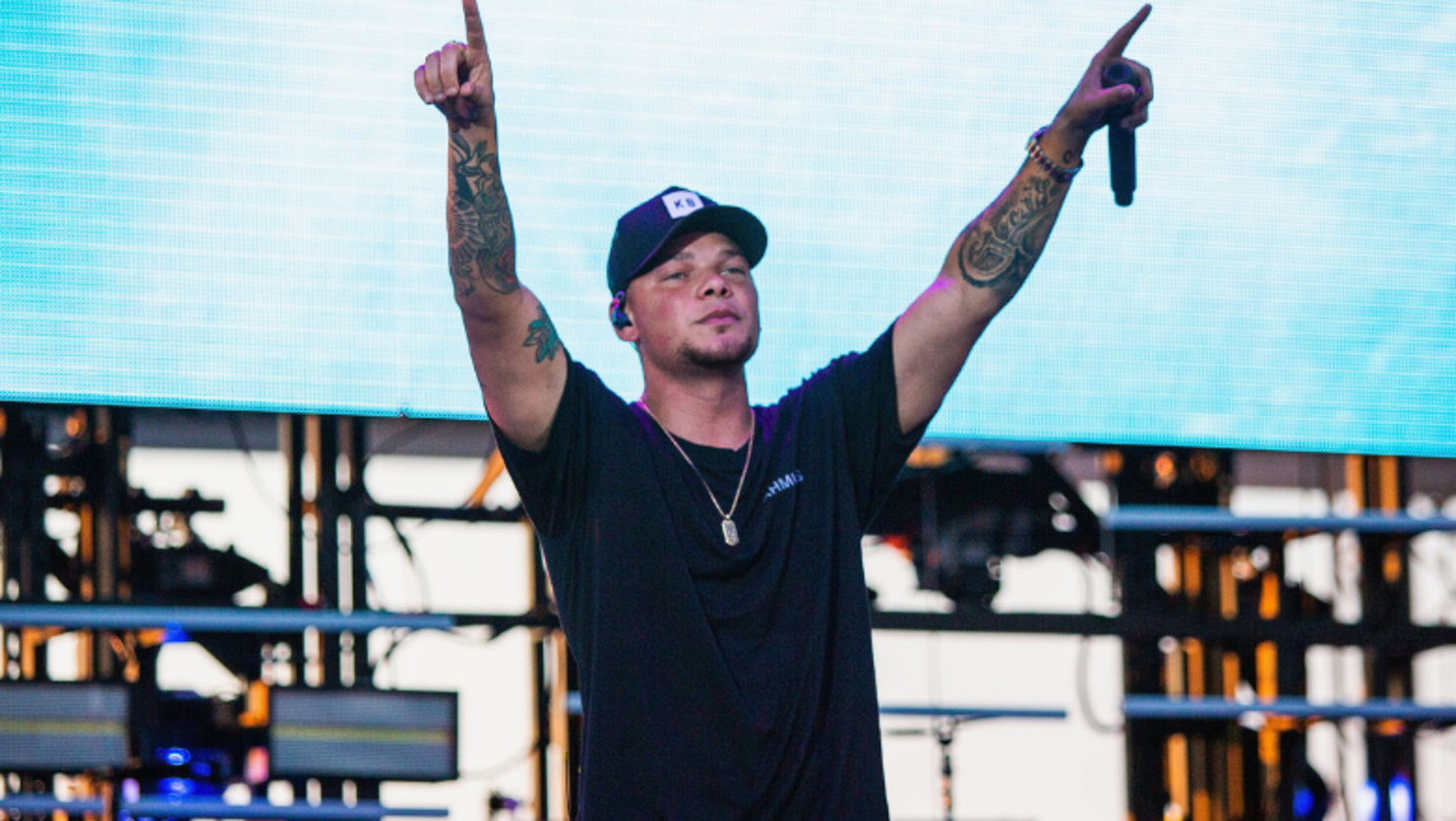 Kane Brown is still mourning the loss of his drummer, Kenny Dixon, who passed away in a car crash earlier this month. In this difficult time, Brown has found something to help ease the pain, at least just a little.
Brown turned to social media on Sunday (October 20) to share a video of the nursery he and his wife, Katelyn, have ready for their baby girl, Kingsley, who is due at any moment.
"We have had some super rough days lately...but this puts a smile on my face," he writes writes adding a heart emoji. "Kings rooms finished."
The video of the nursery shows off high ceilings, a crib with her name in neon lights above it, and a large flat screen TV above the door. It looks like the soon to be parents are all set for their daughter's arrival.
Brown previously revealed that he and his wife were hiring someone to decorate their daughter's nursery. He told People, "We're getting somebody to come in and do the nursery for us, which we are really excited about." Brown adds, "We've already got our car seat in the car, which is kind of weird to me but kind of cute at the same time. I've got my daddy books because I need to read before she gets here."
Brown recently spoke out about the loss of his longtime drummer, Dixon. He turned to Instagram on October 13, the day after the crash, to share a tribute to his friend.
A few days later, Brown made his first public appearance since the loss at the 2019 CMT Artists of the Year ceremony on October 16. While on stage giving his speech, Brown broke down to tears as he dedicated his award to Dixon.
"He started with me coming out of Chattanooga off Facebook, people didn't think we would make it, he was with me the whole time," he recalled with tears in his eyes. "He was so supportive of me. And I love you man, I miss you. The band misses you."
The night was very emotional for the country music community. Thomas Rhett used his time on stage as a moment to say a prayer for Brown and loved ones of Dixon. Reba McEntire was also moved by the night as she reflected on a loss she went through herself years ago.
Watch Brown's full speech from the CMT Artists of the Year awards below.