Miranda Lambert Says Bandmates Secretly Set Her Up With Brendan McLoughlin
By Hayden Brooks
October 29, 2019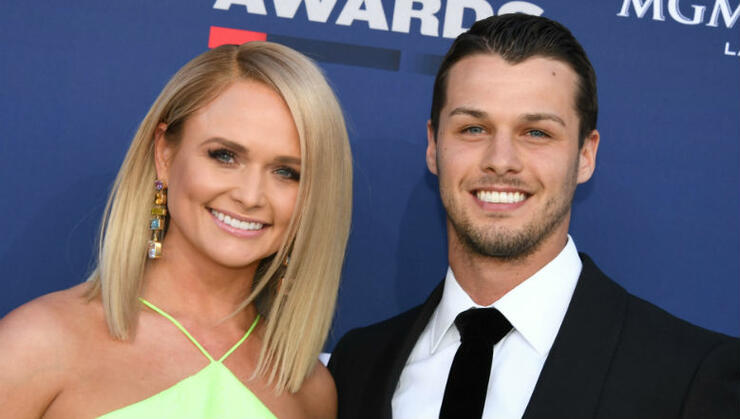 Miranda Lambert's surprise wedding to NYPD officer Brendan McLoughlin surprised everyone earlier this year and the happy union between the two is credited to her Pistol Annies bandmates.
In the country titan's new profile for The New York Times, the singer, 35, who is set to drop her new album on Friday, opened up about how she met McLoughlin, 28. "I met my husband doing press for the Pistol Annies record, this time last year. Our record came out the day after Halloween, and we did Good Morning America. My husband was doing security there for the show. My girlfriends, the Annies, saw him and knew I might be ready to hang out with someone," Lambert said of bandmates Ashley Monroe and Angaleena Presley. "They invited him to our show behind my back. They plucked him for me."
Lambert went on to admit that her security guard was in on the arrangement, too. "He said to me, 'He's here. And he's pretty,'" she recalled with a laugh. After two months of meeting in November, the pair tied the knot at the end of January.
In September, Lambert told her Atlantic City concert crowd that McLoughlin was the reason that she was no longer dealing with her "sad time." "I love country music with all my heart and soul. I live for it and breathe it for it," she told the audience, before admitting that something about country music boils down to a sad song. "You gotta have them. Sometimes the sad song gets you through a sad time. Isn't that right? Lucky for me, I'm not in a sad time anymore in my life. Thank you to my sweet husband from Staten Island, by the way. But no matter what sometimes you always go in a dark room and drink a cold beer and sing a sad song because I love it."
You can catch Lambert celebrate her upcoming LP with her iHeartCountry Album Release Party and fans from across the country will be able to tune in and watch it go down. Click here for more on that!
Chat About Miranda Lambert Says Bandmates Secretly Set Her Up With Brendan McLoughlin