Luke Combs Announces New Collaboration With Crocs
By Blake Taylor
October 30, 2019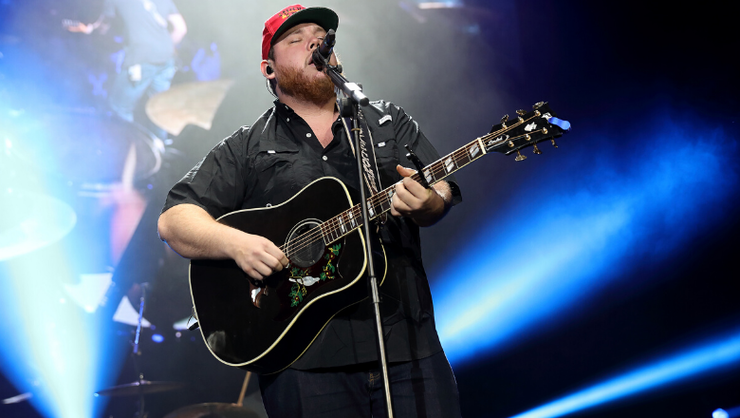 One of country music's biggest stars, Luke Combs, is teaming up with Crocs to release a new line of shoes.
As some might recall, this isn't Combs' first time working with the brand. Earlier this year, he released a limited-edition pair of Crocs available only at the CMA Festival in Nashville, Tennessee. They, of course, sold out immediately leaving fans wanting more.
Due to the incredible demand, Combs and Crocs decided to collaborate once again. Combs took to Twitter to share a video of him announcing the new collaboration. "Hey y'all, Luke Combs here letting you know that my latest Crocs collab drops November 14 on Crocs.com," he reveals in the video. No previews of the shoe's design have been shared but if they are anything like the last ones they'll likely sell out quickly.
This news comes just about a week before Combs' new album, What You See Is What You Get officially drops on November 8. The singer has already released a handful of songs featured on the new project, most recently sharing the album's title track, "What You See Is What You Get." The new project includes a highly anticipated duet with Eric Church on "Does It To Me" along with the previously released collaboration with Brooks & Dunn on "1,2 Many."
In support of his new album, Combs will hit the road in 2020 for his "What You See Is What You Get Tour" kicking off on February 7 in Columbia, Missouri. Joining him as opening acts on the tour are special guests Ashley McBryde and Drew Parker. For more details and to purchase tickets to a show go here.
Stay tuned for What You See Is What You Get, due out November 8.
Chat About Luke Combs Announces New Collaboration With Crocs