Kodak Black Involved In Prison Fight That Left Guard Hospitalized
By Peyton Blakemore
October 31, 2019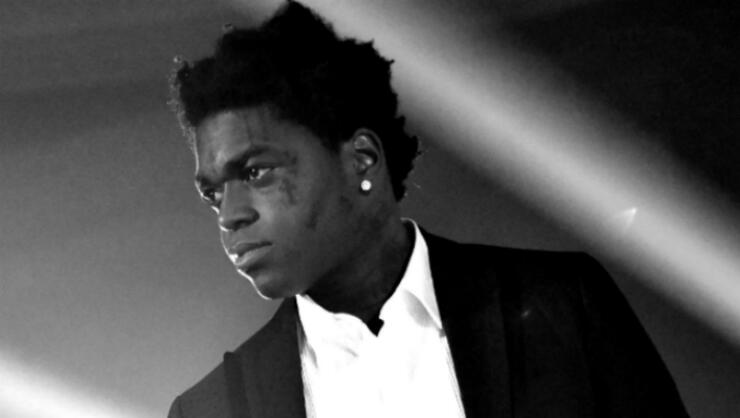 Kodak Black was involved in a prison fight that left one guard hospitalized at the Federal Detention Center in Miami on Tuesday (October 29).
According to Miami's local ABC-affiliate, the fight began with two inmates. The 22-year-old rapper reportedly "got into the fight with another inmate and kicked the guard in the groin while he was attempting to break up the altercation. The injured guard was taken to the hospital where he underwent surgery. His current condition is unknown."
As fans know, Kodak is currently being housed at the detention center after pleading guilty to federal gun charges in August. The "Pimpin Ain't Eazy" rapper pled guilty to two counts of knowingly making a false and fictitious written statement in connection with the acquisition of a firearm, TMZ reported. He now reportedly faces a maximum of 10 years in prison followed by 3 years of supervised release. According to the plea agreement, prosecutors say "they'll push for a lighter sentence than the maximum because Kodak has been cooperative."
Kodak, who is also facing up to 30 years in prison for an on-going sexually assault case, has remained behind bars since being arrested at Rolling Loud Festival in May. At the time, Judge Federico Moreno ruled that the South Florida rapper was a "danger to the community" in Florida, revoking his previously set $500,000 bond after a grand jury found he made false statements to try and purchase firearms.
"I'm very concerned with the type of guns he wanted to get a hold of ... and that he has a prior [criminal history]," Judge Moreno said per The Miami Herald.
Kodak is scheduled to be sentenced on November 13.
Photo: Getty Images
Chat About Kodak Black Involved In Prison Fight That Left Guard Hospitalized