Kane Brown Makes Promises To His Baby Girl In New Song 'For My Daughter'
By Blake Taylor
November 1, 2019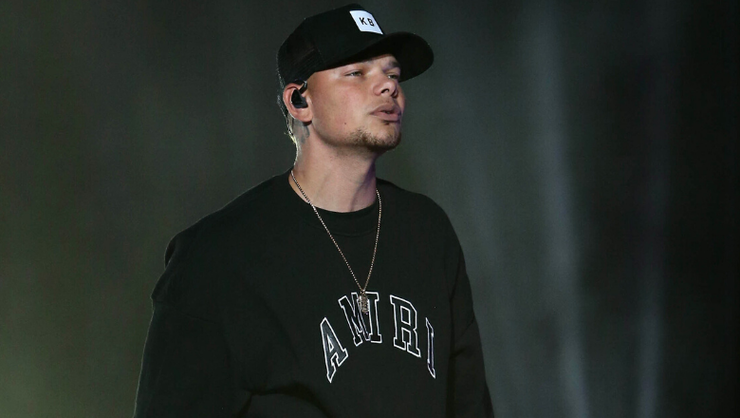 Just a few days after the birth of his baby girl Kingsley, Kane Brown is sharing a new song dedicated to his daughter. In the new song, "For My Daughter" Brown is making it clear that even though he grew up without a father himself, that won't be something Kingsley will ever have to worry about.
"They say dads are suppose to shape you / In a way I guess mine did / I knew what I wouldn't do if I ever had a kid / They say history repeats itself, but I guess that's up to me / I grew up without a dad so I'm gonna be the best one I can be / Yeah I'm gonna be a dad and I'm gonna be the best one I can be," he sings in the chorus of the song.
On Friday (November 1), Brown took to Instagram to share news of the song with his fans. He writes in the caption, "For my daughter is out now ❤️ go listen!!" Brown's wife, Katelyn, responded to the post with a heartfelt comment gushing about how lucky she feels.
"You are the most amazing dad already," she writes. "I am in awe off you and how perfect of a dad you have been already in these past few days. No idea what I would do without you. Love you so much. (hormones are on another level right not so I need to get of ig and stop gushing over you, but wow I love u so much)," she says adding, "Kingsley and I are the luckiest girls 🙏🏼"
Brown and Katelyn were married in October 2018 and announced they were expecting just six months later. Later, in May, the couple revealed the baby's gender on the BBMAs red carpet, then later shared the name of their daughter at a baby shower in August. Kingsley Rose Brown was welcomed by her loving parents on Tuesday, October 29.
Take a listen to Brown's new song, "For My Daughter" dedicated to his precious baby girl, Kingsley below.