Fans Bash Bella Thorne For 'Glamorizing' Abuse With Her Halloween Makeup
By Peyton Blakemore
November 2, 2019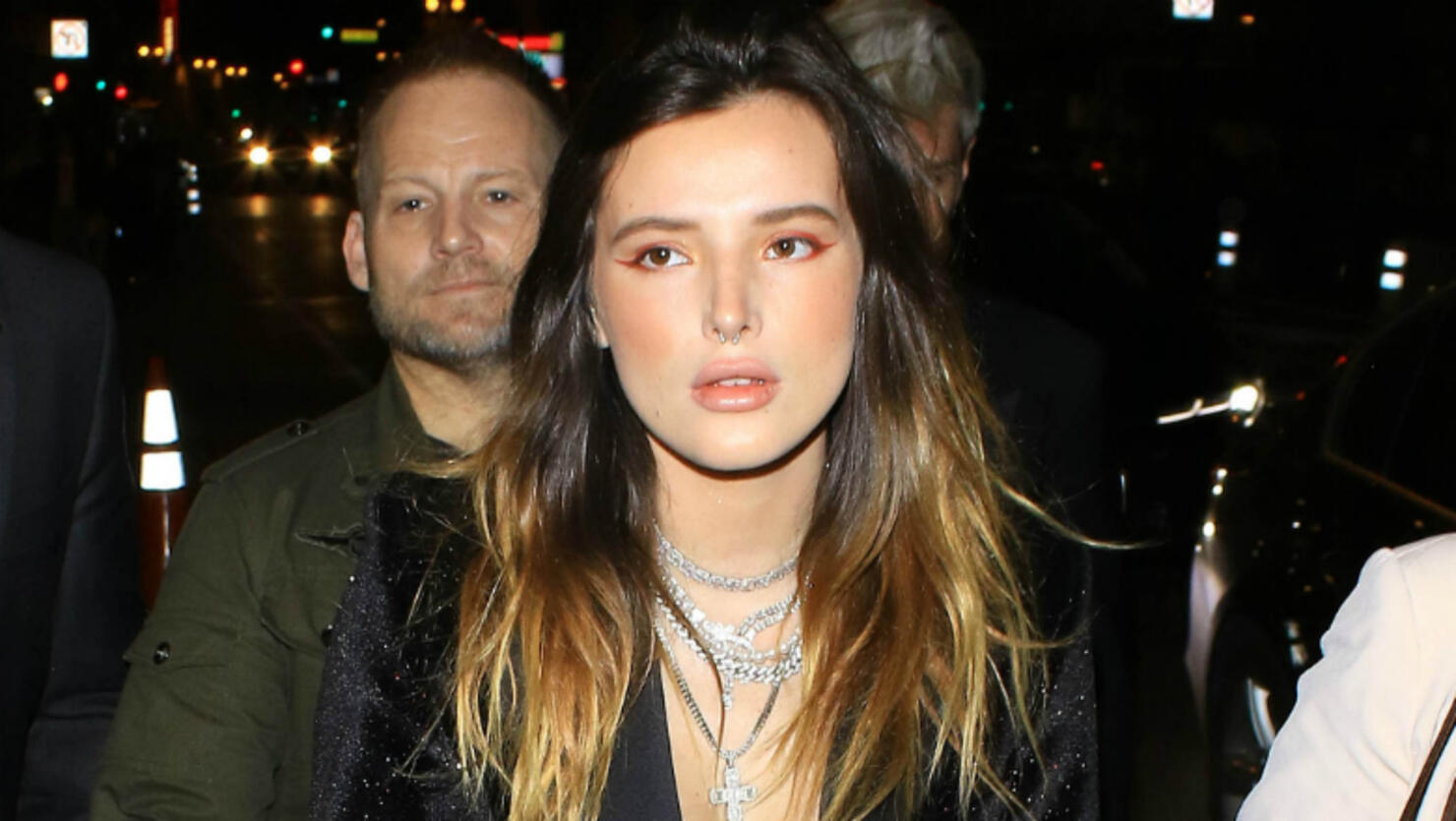 Bella Thorne's fans are not too happy about one of her Halloween looks.
Earlier this week, the 22-year-old actress and director shared a series of close-up photos of herself with bruises and cuts on her face, looking as if she'd been seriously physically injured. While she captioned the Instagram post, "Hire me for your Halloween makeup I got u boo 🔪🔪🔪 😂😂😂," the photos sparked almost backlash and fear in the hearts of her followers.
Even though Bella admitted that it was just makeup, many of her fans said that the photo scared them so much that they worried for her wellbeing. One wrote, "My heart dropped. I immediately got angry that someone hit you. This is uhhh p fkn scary." While another added, "F**K I DIDN'T LOOK AT THE CAPTION FOR A SECOND AND GOT REAL WORRIED JHEEZ DO NOT DO THAT TO ME BELLA!😨."
Bella's gory makeup photos also led to many of her fans calling her out for "glamorizing" domestic abuse. Here are some of their comments:
"I feel this is too close to physical abuse, you're crossing a fine line here."
"That's kinda insensitive to real victims of DV."
"Looks like domestic violence to me."
"I'm just sickened and so disappointed in you. What a platform you have...and misuse it like this. Sickening, Bella."
"This doesn't look like makeup..."
"This trivializes domestic abuse."
"Why is glamorizing being physically abused culturally appropriate during Halloween?"
Bella has yet to respond to the criticism. She actually seems to be ignoring the backlash because she's continued to post other photos on Instagram.
If you or someone you know needs help, call the National Domestic Violence Hotline at 800-799-7233 or call 800-787-3224 for TTY.
Photo: Getty Images